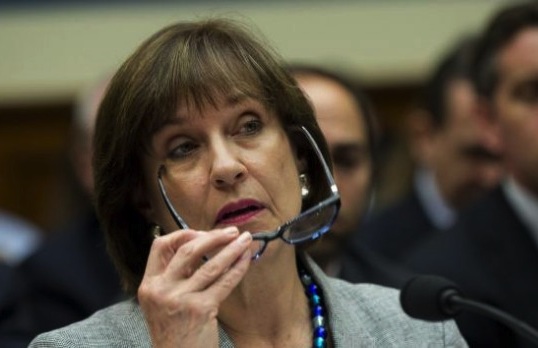 by Bernie Becker
Lois Lerner, the former IRS official at the center of the agency's Tea Party controversy, mentioned potentially getting a job at an offshoot of President Obama's campaign, according to newly released documents.
Lerner, discussing Organizing for Action with colleagues on email in 2013, said "Oh–maybe I can get the DC office job!"
It's unclear whether Lerner was joking, but one of her colleagues, Sharon Light, then asked another, Holly Paz, if Lerner was considering retirement.
Organizing for Action is a political advocacy group that was formed from the remnants of Obama's reelection campaign.
The House Ways and Means Committee referenced the email chain in its letter to Attorney General Eric Holder on Wednesday, in which Republicans urge the Justice Department to investigate whether Lerner should be prosecuted for several crimes.
Committee Chairman Dave Camp (R-Mich.) and fellow Republicans say Lerner sought to deny tax-exempt status to Crossroads GPS, the group linked to Karl Rove, which played an outsized role in the 2010 and 2012 campaigns.
Republicans insist that Lerner's actions against Crossroads were "aggressive and improper," and they make the case that the former IRS official showed no such interest in liberal-leaning groups like Organizing for Action, despite concerns from campaign finance reform groups.
The Ways and Means Committee letter also accuses Lerner of misleading federal investigators and mishandling confidential taxpayer information. The Justice Department, which already has an open investigation into the IRS, will make the final decision about whether to prosecute Lerner.
.     .     .     .     .     .     .     .     .     .     .     .     .     .     .     .
Bernie Becker is a staff writer for The Hill.