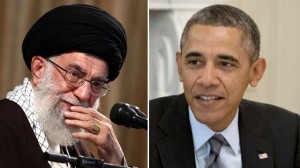 The Foreign Relations Committee chairman has been strangely quiescent – is it because of his scandals?
by Peter Roff
We're not seeing a lot of leadership from the U.S. Senate these days on issues in the foreign relations arena. Perhaps that's because the chairman of the relevant committee, New Jersey Democrat Bob Menendez, believes his current ethical troubles make him politically vulnerable, making it best to keep a low profile.
This creates a dangerous situation for the country given the Senate's special role in foreign affairs. The continuing scandal surrounding Menendez means he may no longer be able to lead on issues where his views diverge from those held by the president, Secretary of State John F. Kerry or other senior administration officials for fear that some damaging piece of information about him may be leaked to the major news media like the New York Times – which called in February of 2013 for him to step away from the chairmanship.
Menendez has already racked up more than $400,000 in legal bills and been forced to admit he took at least one more improper trip – on a private jet paid for by a wealthy campaign contributor also under investigation – than he originally disclosed. Through an aide the senator told National Journal that the failure to disclose the third flight was "an oversight" and reimbursed the donor more than $11,000, paid for out of campaign funds.
It's curious that at the same time the story about the previously undisclosed flight broke, the chairman started to back away from calling a vote on his bipartisan Menendez-Kirk Iran sanctions bill. Under his bill, the NJ.com wrote in February, "Additional sanctions would be levied against Iran if it walks away from the interim agreement over its nuclear program, or talks over a long-term deal. Iranian officials have said such legislation, or any sanctions legislation, would kill diplomatic progress."
At the time Menendez explained his walking away from his own bill by alleging that the GOP was making it a partisan issue. Nevertheless others wonder whether there was another reason: It's clear the administration does not want a thorough discussion of its current policy toward Iran, which is based on easing the sanctions in place since 1979 in return for the promise it will slow down its nuclear weapons program. Senior Iranian officials have said for the record that what they agreed to is not what U.S. officials have claimed. This has led some to speculate that some kind of secret accord – secret, at least, from Congress and the American people, may now be in force. The ongoing investigation into his alleged misdeeds makes it politically difficult for the chairman to play hardball with the White House where there is apparently a clear disagreement between the two.
It's not just about Iran either. The Senate has been strangely quiet about the Russians' recent misbehavior. One might expect the Foreign Relations Committee to have made more noise about the U.S. response to the seizure of the Crimea and the massing of troops on the eastern border of Ukraine as they constitute what may be the most serious global foreign policy crisis since the onset of the Iraq War. Menendez has also been relatively quiet about the Obama administration's decision to cede America's remaining control of the Internet to an as yet unformed, undetermined, global, multistakeholder community led by the Internet Corporation for Assigned Names and Numbers as early as 2015.
The senator has said publically he has his doubts about the decision but has yet to call a hearing. Perhaps Vladimir Putin's recent comment about the Internet being a "CIA project" that "is still developing as such" may move him to take action. After all, as the Associated Press report, the Russian parliament passed a law this week "requiring social media websites to keep their servers in Russia and save all information about their users for at least half a year" while "businessmen close to Putin now control Russia's leading social media network, VKontakte."
This is not to say the old adage about smoke and fire applies here but the timing of events does raise interesting questions. It certainly is enough of a reason to suggest that, as the Times did more than a year ago, Menendez should surrender the gavel to a more junior member of the committee like California Democrat Barbara Boxer or Maryland's Ben Cardin. That way no one can allege the panel's important work, critical to U.S. national security, is in any way compromised by the ongoing investigations surrounding its chairman.
.     .     .     .     .     .     .     .     .     .     .     .     .     .     .     .     .     .     .     .
Peter Roff is a contributing editor at U.S. News & World Report.  Formerly a senior political writer for United Press International, he's now affiliated with Frontiers of Freedom. Follow him on Twitter @PeterRoff.