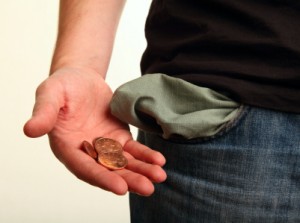 by Timothy P. Carney
"Even though our businesses are creating new jobs and have broken record profits," President Obama said in his economics address last week, "nearly all the income gains of the past 10 years have continued to flow to the top 1 percent."
It's odd that Obama touts these facts, because the facts indict his policies. This is even stranger: Many Republicans want to downplay these facts, even though they provide the GOP with an opening.
Obama's first term, with all its tax hikes, regulations, mandates, subsidies and bailouts, saw stock markets rise, corporate earnings break records and the rich get richer, while median income stagnated and unemployment remained stubbornly high.
Obama rightly calls the last few years "a winner-take-all economy where a few are doing better and better and better, while everybody else just treads water."
Median household income has fallen by 5 percent since 2009 — when the recession ended and Obama came into office — as the Wall Street Journal pointed out after Obama's speech. But corporate profits and the stock market keep hitting record highs.
How does Obama think these are points in his favor?
If he's using this data to prove he's no Marxist, fine. Point granted. But Obama seems to think that middle-class and working-class stagnation under Obamanomics somehow calls for more Obamanomics.
The unstated premise is this: More government means more equality, while the free market favors the rich and tramples on the rest.
Liberals and mainstream journalists believe this, but so do some Republicans. When Mitt Romney dismisses the lower 47 percent of earners as hopelessly liberal, he's buying the notion that free enterprise is a system for the wealthy.
But Obama's own facts help undermine that: Government grows, the wealthy, the big, and the well-connected pull away, and the rest of us struggle.
One reason: Obamanomics leans heavily on trickle-down economics. How does Obama promise to create jobs? With more loan guarantees to sell jumbo jets and more subsidies to make solar panels — taxpayer transfers to the big companies with the best lobbyists, with some crumbs hopefully falling to the working class.
Also, Obama's regulations crush small businesses, protecting the big guys from competition. This hurts Mom & Pop and would-be entrepreneurs, but it also hurts the working class. New businesses are the engine of job growth, but new business formation has accelerated its decline in the last few years, hitting record lows.
This gives Republicans an opening to explain that they can deliver on Obama's promises of helping the middle class and the working class, but they can do it by reversing Obamanomics — cutting everyone's taxes, undoing the most onerous regulations, ending trickle-down corporate welfare and so on.
Call it free-market populism, or libertarian populism.
Trig's Supermarkets, in Wisconsin, is an emblematic victim of Obamanomics. Trig's employs about 1,100 people, with about two-thirds working part-time, according to local TV station WJFW. Under Obamacare, anyone who works more than 30 hours per week is considered full time, though, and Trig's will be forced to provide health-care coverage for them.
The company crunched the numbers and decided this would spell bankruptcy. So, they told their workers their hours would be cut to below 30 per week. Nobody is happy with this, but the alternative was laying off all 1,100.
In a couple of ways, this story shows how Obamanomics undermines its stated goals and creates an opening for free-market populism.
Big-government regulations are supposed to hold big business accountable. But Trig's story shows how they often do the opposite. Recall Walmart loudly supported Obamacare's employer mandate, and Costco's founder — who also spent at least $180,000 trying to elect Obama — publicly lobbied for Obamacare.
Walmart and Costco can afford the costs of government — and Costco even got a shout-out from Obama in his economics speech. Smaller employers aren't so lucky.
Government tends to benefit the big and well-connected, and that's not Mom & Pop. Every small-business owner is a potential Republican if the GOP becomes the party of free-market populism.
More important, though — and more numerous — are the hundreds of Trig's employees seeing a reduction in hours. Obamacare was supposed to help them. Obama, on his economic-policy tour, suggests more government intervention will help them. But Obamacare is hurting them. Why should more of the same help?
Obama is right about the middle class being left behind. The working class is faring even worse. This doesn't call for more Obamanomics. It calls for unrigging the game that Washington has rigged.
.     .     .     .     .     .     .     .     .     .
Timothy P. Carney is the Washington Examiner's senior political columnist. His column appears Sunday and Wednesday at washingtonexaminer.com.