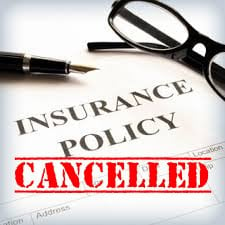 by Megan McArdle    •    Bloomberg
Last Monday, Jed Graham of Investor's Business Daily reported that insurers say Affordable Care Act enrollment is shrinking, and it is expected to shrink further. Some of those who signed up for insurance on the exchanges never paid; others paid, then stopped paying. Insurers are undoubtedly picking up some new customers who lost jobs or had another "qualifying life event" since open enrollment closed. But on net, they expect enrollment to shrink from their March numbers by a substantial amount — as much as 30 percent at Aetna Inc., for example.
How much does this matter? As Charles Gaba notes, this was not unexpected: Back in January, industry expert Bob Laszewski predicted an attrition rate of 10 to 20 percent, which seems roughly in line with what IBD is reporting. However, Gaba seems to imply that this makes the IBD report old news, barely worth talking about, and I think that's wrong, for multiple reasons.
The first is simply that we didn't know what the attrition rate would be until we actually saw the final numbers, and it could have been lower — or higher — than Laszewski suggested. It's always valuable to have actual data rather than guesstimates (and we should remember that we're still getting data; we won't know the final attrition rate until December).
The second is that while attrition was predicted, not everyone was necessarily expecting it. People are still citing enrollment figures from March as the number of people covered by Obamacare policies, even though that number didn't tell us how many would ultimately pay. In fairness, the Barack Obama administration conveniently stopped issuing enrollment reports after that March peak, so there isn't a better hard number to use. But if enrollment is indeed declining, then we should include that caveat when we discuss the figures we have.
Does this mean that Obamacare is doomed and we're all headed to perdition? Hardly. But these numbers matter a lot politically, and they also matter for the future health of the system — particularly if the people dropping their policies tend to be the younger and healthier members. These are numbers we should all be watching closely, and I'm glad IBD is on the story.