New Postal Reform bill hardly looks like it came from Republicans
By Frontiers of Freedom • Frontiers of Freedom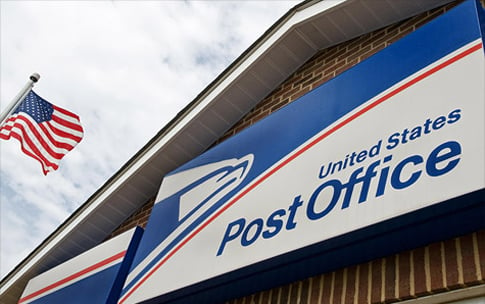 As many large-scale federal government reforms continue to be considered, there's hope that our elected leaders can advance new laws that reflect principles of limited government and traditional American values to help the nation succeed. In the case of the latest Postal Reform, however, Republicans are regrettably ushering in a bill that is lacking far too many conservative ideals.
Last month, we wrote about the Postal Reform Act of 2017, and highlighted how the bill fails to solve the agency's fiscal woes that have led to multi-billion dollar losses year after year, and further neglects the USPS' most prominent customers that it was founded to serve. The proposal also disregards conservative ideals by creating a taxpayer-funded bailout of the Postal Service by absolving their unfunded liabilities and shifting Postal retirees to Medicare.
Fortunately, many other House Representatives have recently promoted a resolution calling on the U.S. Postal Service to restore appropriate service standards for the sake of millions of Americans who depend on quality mail service. In fact, H. Res. 31, which is sponsored by Rep. David McKinley (R-WV-1) and 135 other House cosponsors, expressed the right kind of commitment that the USPS needs to operate in a way that reflects its founding principles dictated by the constitution.
For too long the Postal Service has evaded its requirements to maintain adequate rates of on-time mail delivery. Languishing service has also been particularly detrimental for rural communities as USPS has devoted more attention to ill-advised ventures in dense metro areas such as grocery delivery and expanded package delivery services.
Through such a dramatic departure from conservative ideals, the Postal Service has suffered by forcing itself into competitive markets without the infrastructure to compete, leading to losses totaling $50.8 billion in the last 7 years. To help find solutions to these mail performance and financial concerns, Frontiers of Freedom also recently submitted comments to the Postal Regulator as a part of their review of USPS operations.
Moving forward, it is essential to communicate to leaders of the House Oversight and Government Reform Committee (Rep. Jason Chaffetz, Rep. Mark Meadows, and Rep. Dennis Ross) that key parts of H. Res. 31 must be included within any postal reform bill. For a postal reform effort to truly be conservative it must mandate improvements to mail service, and replace the current taxpayer-funded bailout with sincere structural reform that will prevent USPS from amassing such astounding debts again.
---