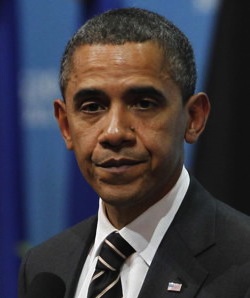 Although the Obama administration currently refuses to temporarily pause its Syrian refugee resettlement program in the United States, the State Department in 2011 stopped processing Iraq refugee requests for six months after the Federal Bureau of Investigation uncovered evidence that several dozen terrorists from Iraq had infiltrated the United States via the refugee program.
After two terrorists were discovered in Bowling Green, Kentucky, in 2009, the FBI began reviewing reams of evidence taken from improvised explosive devices (IEDs) that had been used against American troops in Iraq. Federal investigators then tried to match fingerprints from those bombs to the fingerprints of individuals who had recently entered the United States as refugees:
An intelligence tip initially led the FBI to Waad Ramadan Alwan, 32, in 2009. The Iraqi had claimed to be a refugee who faced persecution back home — a story that shattered when the FBI found his fingerprints on a cordless phone base that U.S. soldiers dug up in a gravel pile south of Bayji, Iraq on Sept. 1, 2005. The phone base had been wired to unexploded bombs buried in a nearby road.
An ABC News investigation of the flawed U.S. refugee screening system, which was overhauled two years ago, showed that Alwan was mistakenly allowed into the U.S. and resettled in the leafy southern town of Bowling Green, Kentucky, a city of 60,000 which is home to Western Kentucky University and near the Army's Fort Knox and Fort Campbell. Alwan and another Iraqi refugee, Mohanad Shareef Hammadi, 26, were resettled in Bowling Green even though both had been detained during the war by Iraqi authorities, according to federal prosecutors.
The terrorists were not taken into custody until 2011. Shortly thereafter, the U.S. State Department stopped processing refugee requests from Iraqis for six months in order to review and revamp security screening procedures:
As a result of the Kentucky case, the State Department stopped processing Iraq refugees for six months in 2011, federal officials told ABC News – even for many who had heroically helped U.S. forces as interpreters and intelligence assets. One Iraqi who had aided American troops was assassinated before his refugee application could be processed, because of the immigration delays, two U.S. officials said. In 2011, fewer than 10,000 Iraqis were resettled as refugees in the U.S., half the number from the year before, State Department statistics show.
According to a 2013 report from ABC News, at least one of the Kentucky terrorists passed background and fingerprint checks conducted by the Department of Homeland Security prior to being allowed to enter the United States. Without the fingerprint evidence taken from roadside bombs, which one federal forensic scientist referred to as "a needle in the haystack," it is unlikely that the two terrorists would ever have been identified and apprehended.
"How did a person who we detained in Iraq — linked to an IED attack, we had his fingerprints in our government system — how did he walk into America in 2009?" asked one former Army general who previously oversaw the U.S. military's anti-IED efforts.
President Barack Obama has thus far refused bipartisan calls to pause his administration's Syrian refugee program, which many believe is likely to be exploited by terrorists seeking entry into the United States. The president has not explained how his administration can guarantee that no terrorists will be able to slip into the country by pretending to be refugees, as the Iraqi terrorists captured in Kentucky did in 2009. One of those terrorists, Waad Ramadan Alwan, even came into the United States by way of Syria, where his fingerprints were taken and given to U.S. military intelligence officials.
Obama has also refused to explain how his administration's security-related pause on processing Iraq refugee requests in 2011 did not "betray our deepest values."