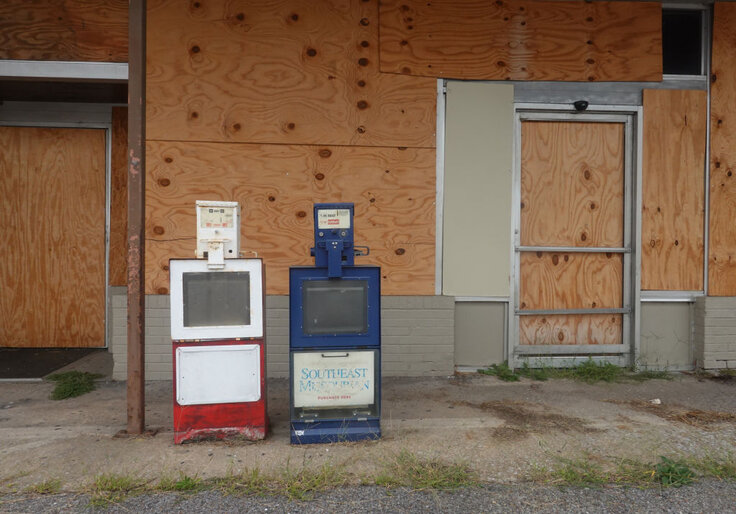 While the Biden administration's small business budget references environmental initiatives more than 20 times, it makes no mention of inflation's impact on businesses—a contrast that Republican lawmakers say shows a disconnect between the White House and American voters.
The Small Business Administration's 2023 budget proposal, which the White House in March submitted to Congress for approval, lists the "climate crisis" as an agency priority, requesting $10 million toward environmental initiatives such as the replacement of federal government vehicles with zero-emission cars. The request, meanwhile, makes no mention of rising consumer prices, which in March hit a four-decade high of 8.5 percent—even as recent polling shows inflation is a top concern for business owners. Four out of five small business owners say their companies have "suffered" from inflation, according to an April Goldman Sachs report.
Sen. Joni Ernst (R., Iowa), a member of the Senate Small Business Committee, said the budget is "out of touch with America and reality."
"The president and his SBA administrator are more focused on appeasing climate activists than helping Americans on Main Street," Ernst told the Free Beacon. "They need to get a clue."
The Small Business Administration told the Free Beacon that while inflation is not explicitly mentioned in the budget, the agency's proposed funding for domestic production and global supply chain programs will help small businesses struggling with rising prices.
"We remain committed to advocating for all our entrepreneurs, including supporting several initiatives in the FY22 budget dedicated to lowering costs for Americans," an agency spokesman told the Free Beacon.
The White House in recent months has blamed rising prices on global supply chain shortages and the war in Ukraine. Some economists, however, have warned that the Biden administration's record spending has been the main driver of surging inflation. President Joe Biden's American Rescue Plan, which Congress passed last year, cost an estimated $3.5 trillion. The Small Business Administration, through its Paycheck Protection Program, has forgiven $714 billion in loans to businesses that maintained their staff amid the pandemic.
"This inflation is caused by trillions of newly 'minted' dollars flowing through the economy and government-created supply shortages from overregulation and restrictions on society the past two years," Joel Griffith, a research fellow at the Heritage Foundation who focuses on financial regulations, told the Free Beacon.
Congress will review the Small Business Administration's proposed budget as it prepares to draft appropriations packages later this year. Several Republicans on the House Small Business Committee, including Beth Van Duyne (Texas), Byron Donalds (Fla.), Dan Meuser (Pa.), and Blaine Luetkemeyer (Mo.), told the Free Beacon the administration is putting left-wing policies above pressing economic concerns.
The budget "does just the opposite of addressing inflation: more reckless spending on policies straight from the Democrats' radical and extreme agenda," Luetkemeyer told the Free Beacon.
A Gallup poll in March found that climate change is the top issue for only 2 percent of Americans. Inflation and increased cost of living, meanwhile, are the top concern for 17 percent. Sen. Marco Rubio (R., Fla.), also a member of the Small Business Committee, said the Small Business Administration's priorities are misaligned.
"Every small business owner I talk to is being hammered by inflation, and that's on top of supply chain delays and a labor shortage," Rubio told the Free Beacon. "But no one in the Biden Administration seems concerned about the fate of small businesses because they're too busy pushing some radical, woke nonsense that won't help anyone on Main Street."