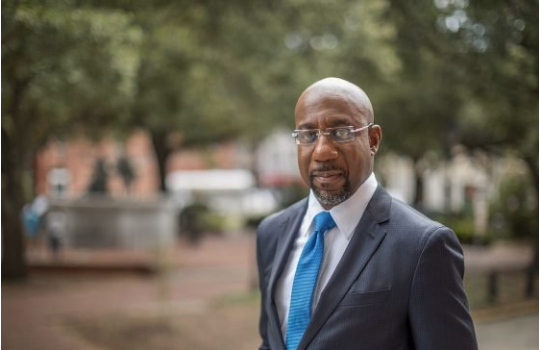 The Susan B. Anthony List, a national organization that backs anti-abortion candidates running for public office announced Tuesday that, in partnership with Women Speak Out PAC, it had kicked off a "six-figure" effort over the August congressional recess to expose what it called "the abortion extremism" of as many as 20 Democrats currently serving in the U.S. House and Senate.
"Most Americans oppose taxpayer funding for abortion on demand, yet a majority of Democrats have no problem ignoring their constituents to vote in lock-step with the abortion industry," Mallory Quigley, the vice president of communications for the SBA List and Women Speak Out's national spokeswoman said.
The push to highlight the records of what organizers have labeled "The Terrible 20" began Monday with the posting of digital ads, a grassroots-driven phone call campaign, and a three-state press tour kicked off in North Carolina.
"Senators and representatives who insist on forcing taxpayers to fund abortion on demand and support barbaric, late abortions without limits must and will face the consequences of their extremism at the ballot box. SBA List's ongoing campaign to expose abortion extremism in battleground states and districts includes a multifaceted education campaign and even door-to-door visits from our field team," Quigley said.
The targeted Democrats – referred to by the campaign on social media as the #Terrible20 – include those who voted with the Biden Administration on initiatives to expand abortion and access to funding by ending the protections provided by "The Hyde Amendment" and other anti-abortion measures that have for decades blocked taxpayer funding of abortion and abortion-related services.
The targeted Democrats who make up the #Terrible20 are:
–Sen. Raphael Warnock (D-GA)
–Sen. Mark Kelly (D-AZ)
–Rep. Deborah Ross (NC-02)
–Rep. Tom O'Halleran (AZ-01)
–Rep. Stephanie Murphy (FL-07)
–Rep. Lucy McBath (GA-06)
–Rep. Carolyn Bourdeaux (GA-07)
–Rep. Cindy Axne (IA-03)
–Rep. Sharice Davids (KS-03)
–Rep. Jared Golden (ME-02)
–Rep. Elissa Slotkin (MI-08)
–Rep. Haley Stevens (MI-11)
–Rep. Christopher Pappas (NH-01)
–Rep. Tim Ryan (OH-13)
–Rep. Susan Wild (PA-07)
–Rep. Matt Cartwright (PA-08)
–Rep. Conor Lamb (PA-17)
–Rep. Vicente Gonzalez (TX-15)
–Rep. Elaine Luria (VA-02)
–Rep. Peter DeFazio (OR-04)
All are thought to be seeking spots on the November 2022 ballot — though not all are running for re-election. Reps. Ryan of Ohio and Lamb of Pennsylvania have thrown their hats in the ring and are seeking the nomination of their party to run for the open U.S. Senate seats in their states. Sens. Warnock and Kelly, first elected in 2020 to fill unexpired terms, are expected to seek election to full six-year terms in the next election.