"New incentives to save, invest, and take risks, so more wealth will be created at every level of our society."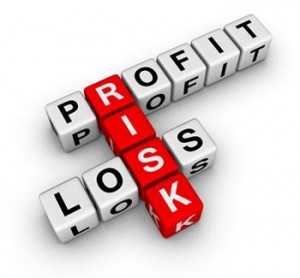 by Scott L. Vanatter
President Ronald Reagan dedicated his May 14, 1983 radio address from Camp David "the importance of entrepreneurs and how we're trying to help them."
He began by citing George Gilder's book, Wealth and Poverty, where he developed the important idea that  "… most successful entrepreneurs contribute far more to society than they ever recover. And most of them win no riches at all. They are the heroes of economic life. And those who begrudge them their rewards demonstrate a failure to understand their role and their promise." Reagan went further, "Too often, entrepreneurs are forgotten heroes. We rarely hear about them. But look into the heart of America, and you'll see them. They're the owners of that store down the street, the faithfuls who support our churches, schools, and communities, the brave people everywhere who produce our goods, feed a hungry world, and keep our homes and families warm while they invest in the future to build a better America."
Too many fail to understand the risk which entrepreneurs take when they begin their company and every month as it continues to be a going concern. "When small business people invest their money, they have no guarantee of a profit. They're motivated by self-interest. But that alone won't do the trick. Success comes when they can anticipate and deliver what you, the consumer, wants, and do it in a way that satisfies you. As Gilder points out, entrepreneurs intuitively understand one of the world's best kept secrets: Capitalism begins with giving."
Reagan declared that it was our responsibility to "encourage risk-taking by thousands and thousands of entrepreneurs." That any country which fails to encourage risk taking, "like the U.S.S.R. and Cuba, will never prosper." The president was to go on a few years later to challenge the very existence of the U.S.S.R., presciently assigning it to the "ash heap of history."
He said that he arrived in Washington "confident that this small business spirit could make America well and get our economy moving again" and that now "it's working."
He concluded by telling how he put "America's destiny back into the people's hands," by "providing you new incentives to save, invest, and take risks, so more wealth will be created at every level of our society."
Never has this core principle been so needed, but so little understood by the current holder of the highest office in the land.
Click here to see the full transcript of this important speech.
Please see below for key excerpts.
AMERICA IS SMALL BUSINESS
This is the last day of Small Business Week, so I'd like to mark the occasion by speaking about the importance of entrepreneurs and how we're trying to help them.
When you think about it, every week should be Small Business Week, because America is small business. . . .
ENTREPRENEURS ARE FORGOTTEN HEROES
In his book, "Wealth and Poverty," George Gilder wrote, "… most successful entrepreneurs contribute far more to society than they ever recover. And most of them win no riches at all. They are the heroes of economic life. And those who begrudge them their rewards demonstrate a failure to understand their role and their promise." Well, he's right. Too often, entrepreneurs are forgotten heroes. We rarely hear about them. But look into the heart of America, and you'll see them. They're the owners of that store down the street, the faithfuls who support our churches, schools, and communities, the brave people everywhere who produce our goods, feed a hungry world, and keep our homes and families warm while they invest in the future to build a better America.
CAPITALISM BEGINS WITH GIVING
That word "invest" helps explain why entrepreneurs are a special breed. When small business people invest their money, they have no guarantee of a profit. They're motivated by self-interest. But that alone won't do the trick. Success comes when they can anticipate and deliver what you, the consumer, wants, and do it in a way that satisfies you. As Gilder points out, entrepreneurs intuitively understand one of the world's best kept secrets: Capitalism begins with giving. . . .
TRUE WEALTH; THE WHOLE IDEA IS TO TRUST THE PEOPLE; COUNTRIES THAT DON'T WILL NEVER PROSPER
We can find more oil and we can develop abundant supplies of new forms of energy if we encourage risk-taking by thousands and thousands of entrepreneurs, not rely on government to horde, ration, and control. The whole idea is to trust the people. Countries that don't, like the U.S.S.R. and Cuba, will never prosper.
NEW INCENTIVES TO SAVE, INVEST, AND TAKE RISKS, SO MORE WEALTH WILL BE CREATED AT EVERY LEVEL OF OUR SOCIETY
We came to Washington confident that this small business spirit could make America well and get our economy moving again. Well, it's working. And we want to keep on using that special principle of giving by putting America's destiny back into the people's hands, providing you new incentives to save, invest, and take risks, so more wealth will be created at every level of our society. . . .
A RENAISSANCE IN ENTERPRISE
I think America's witnessing a renaissance in enterprise . . . .
GOVERNMENTS DON'T REDUCE DEFICITS BY RAISING TAXES
Governments don't reduce deficits by raising taxes on the people. Governments reduce deficits by controlling spending and stimulating new wealth — wealth from investments of brave people with hope for the future, trust in their fellow man, and faith in God. . . .