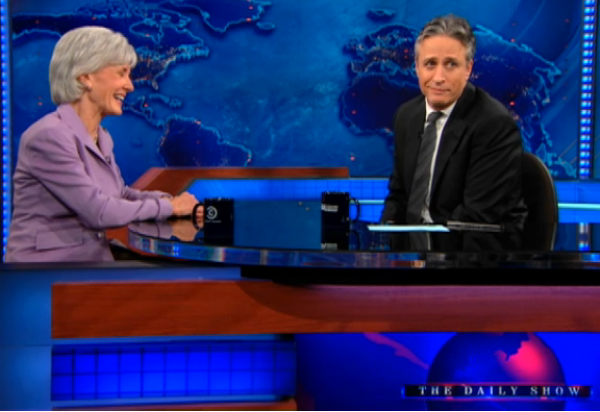 The HHS Secretary refuses to testify about ObamaCare's rollout.
The Affordable Care Act's botched rollout has stunned its media cheering section, and it even seems to have surprised the law's architects. The problems run much deeper than even critics expected, and whatever federal officials, White House aides and outside contractors are doing to fix them isn't working. But who knows? Omerta is the word of the day as the Obama Administration withholds information from the public.
Health and Human Services Secretary Kathleen Sebelius is even refusing to testify before the House Energy and Commerce Committee in a hearing this coming Thursday. HHS claims she has scheduling conflicts, but we hope she isn't in the White House catacomb under interrogation by Valerie Jarrett about her department's incompetence.
The department is also refusing to make available lower-level officials who might detail the source or sources of this debacle. Ducking an investigation with spin is one thing. Responding with a wall of silence to the invitation of a duly elected congressional body probing the use of more than half a billion taxpayer dollars is another. This Obama crowd is something else.
What bunker is Henry Chao hiding in, for instance? He's the HHS official in charge of technology for the Affordable Care Act, and in March he said at an insurance lobby conference that his team had given up trying to create "a world-class user experience." With the clock running, Mr. Chao added that his main goal was merely to "just make sure it's not a third-world experience."
HHS Secretary Kathleen Sebelius on Capitol Hill in Washington in April. Associated Press
He didn't succeed. Whatever is below third-world standards would flatter the 36 federally run exchanges as they've started up. But perhaps Mr. Chao or someone else, if not Mrs. Sebelius, can answer even the simple question of how many Americans have managed to enroll for coverage. HHS could easily resolve any confusion but it won't even talk to Democratic allies, friendly reporters and what it calls the insurance industry "stakeholders" that it will need to make ObamaCare work.
No doubt a hearing would be a spectacle—with TV cameras on hand—but Mrs. Sebelius can't hide forever. Even pro-entitlement liberals want to know about what went wrong and why, how much if any progress is being made, and whether the ObamaCare website Healthcare.gov will be usable in a matter of months—or years.
More disclosure might also help HHS preserve a scrap of credibility, given that none of its initial explanations has held up. Right now, no one trusts a word that emerges from Fortress ObamaCare.
To take one example, this week the Associated Press obtained an internal HHS memo from September 5, 2013 specifying the Administration's monthly enrollment targets—a half-million sign-ups in October, 3.3 million by December 31, and so on. Asked about this by AP, HHS not only declined to say if it is meeting its projections. The department issued a statement claiming that "The Administration has not set monthly enrollment targets." The spokesman did not cite the classic Marx Brothers line, "Who are you going to believe, me or your own eyes?"
Eventually Mrs. Sebelius will have to make a real accounting of this government failure to someone other than the TV comic Jon Stewart, and perhaps she can also explain why the people who can't build a working website also deserve the power to reorganize one-sixth of the U.S. economy. For now, the Administration that styles itself as the most transparent in history won't reveal the truth—perhaps because it is afraid of what the public will find.
.     .     .     .     .     .     .     .     .     .     .     .     .     .     .     .     .     .
This op-ed article was written by the editorial board of The Wall Street Journal.