by Dr. Miklos K. Radvanyi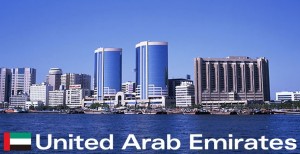 One of the most important lessons of mankind's history is that neither individuals nor societies can better themselves unless they are governed by good intentions, a tireless quest for stability, and a true desire for internal and external harmony. Conversely, individuals and societies nourished and sustained by hatred are fated to self-destroy and to pose real existential threat to human civilization.
The origin of infinite religious, ethnic and existential hatred that has coalesced into totalitarian political ambition by a significant minority in the World of Islam can be found in (i) the discombobulated mixture of perceived victimhood; (ii) hyperbolic belief in the victim's moral superiority; (iii) utopian vision of an uninterrupted progression toward the absolute, God-like state of the individual and society; and (iv) an utterly ridiculous conviction that perfection can come from the pursuit of radical evil. The tragedy of this politics of hatred is that while it elevates individual and societal purity to supreme objective, it accomplishes the exact opposite, because it corrupts the processes upon which the normal progress of humanity depends.
Moreover, this politics of hatred essentially harbors a totalitarian ambition that demands unconditional surrender by the majority to a minority that worships rabid extremism and is convinced that its members are super-humans deserving absolute submissiveness and blind obedience. The result is the liquidation of personal responsibility and the eradication of the intellectual and emotional capacity to differentiate between good and evil. Such a descent into apocalyptic apathy manifests itself in the total devaluation of human life that ultimately leads to terrorism. Blindness to the real nature of the politics of hatred within the World of Islam can only legitimize aggressiveness and result in a false sense of collective impunity.
Against this murderous transformation of humanity, the United Arab Emirates declared an all out fight. Law No. 2 of 2015, named the Anti-Discrimination Law, and decreed by the President of the United Arab Emirates and the Ruler of Abu Dhabi Shaikh Khalifa Bin Zayed Al Nahyan on July 20, 2015, bans any form of bigotry, discrimination or speech designed to foment violence and hatred against others based on religion, caste, creed, doctrine, race, color, or ethnic origin, and criminalizes any act through any form of expression, be it in speech or print, that stokes religious hatred or that may insult any religion, including the designation of any religious group or individual as "infidel", or "unbeliever." According to Shaikh Mohammad Bin Rashid Al Maktoum, Vice-President and Prime Minister of the United Arab Emirates and the Ruler of Dubai "the new law guarantees freedom of individuals against religious intolerance and hate crimes and underpins United Arab Emirates' policy of inclusiveness. The unity of society, and cohesion and equality between all its members without discrimination ensures a society's happiness and stability. Strife, controversy and inciting hatred dismantle a society from within." Penalties for offenders against any section of the law range from six months to over ten years in jail, and fines between fifty thousand ($13,690) and two million ($547,945) Dirhams.
The Law also penalizes any act that rises to the level of abuse of religion or vandalism of religious rituals, holy sites or symbols, and forbids violence based on religious doctrines. Moreover, the Law makes it a crime to establish any entity designed to provoke religious hatred. Finally, it prohibits the staging of events, such as conferences and meetings within the United Arab Emirates organized with the explicit objective of sowing seeds of discrimination, discord or hatred against individuals or groups on the basis of faith, origin or race. Obtaining financial support for such activities is also punishable under the Law.
On the other hand, the Law demonstrates open mindedness toward individuals who voluntarily renounce their illegal activities before the authorities. In those cases, the Law provides discretionary powers to the authorities to waive all or some punitive measures.
It is clear from this rather brief description of the most salient provisions of the Law that it intends to start a process by which individuals and communities with disparate cultures will be provided time in a stable and peaceful environment to get used to one another's politically defined otherness. As Rev. Fr. Lennie Connully of St. Mary's Catholic Church in Dubai put it: "There is a lot of killing and violence in the name of religion across the world. It is high time the whole world came together in the name of humanity since we are all human being above all the differences that we have. Love must rule the world, not hatred. And this law will go a long way ensuring that."
In the World of Islam, in which various totalitarian systems had held sway for so long, and harshly suppressed everything termed "deviant", the United Arab Emirates have liberated and acknowledged the special "otherness" of non-Muslim individuals and collectives. By passing such a pioneering legislation, the United Arab Emirates took a crucial step toward fighting and repairing all the damage caused by the violent extremism of Islamic terrorists inside and outside the World of Islam.