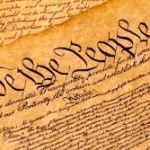 By David French • National Review
The proposed Title IX rules highlight how bad things have become on campus.
The Department of Education has issued its long-awaited proposed regulations reforming sexual-assault adjudications on college campus. Not only will these rules restore basic due process and fairness to college tribunals, but they also — given how basic the changes are — highlight just how ridiculous university kangaroo courts have become.
First and perhaps most important, the rules will not only require colleges to permit cross-examination of witnesses (including the accuser), but will also prohibit universities from relying on the statements of any witness who refuses to submit to cross-examination.
Cross-examination is so fundamental to adversary proceedings that it's is simply incredible that some universities have been prosecuting and expelling students without permitting the accused's representative to question his accuser. Continue reading →
---