by Caroline Glick     •     RealClearPolitics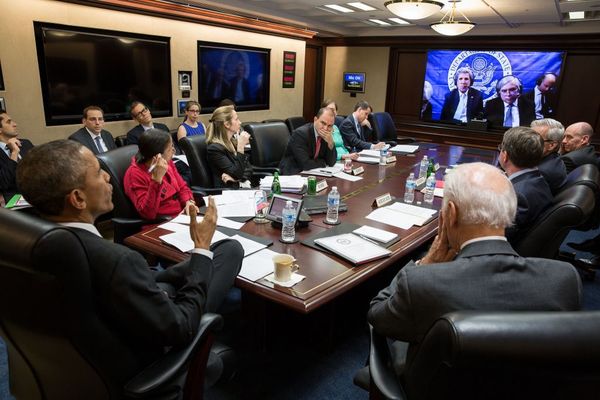 The US has striven to achieve peaceable relations between the states of the Middle East for nearly 70 years. Yet today, US government is disparaging the burgeoning strategic ties between the Sunni Arab states and Israel.
In a briefing to a delegation of visiting Israeli diplomatic correspondents in Washington last week, a senior Obama administration official sneered that the only noticeable shift in Israel-Arab relations in recent years is that the current Egyptian government has been coordinating security issues "more closely" with Jerusalem than the previous one did.
"But we have yet to see that change materialize in the Gulf."
If this is how the US views the state of Israel's relations with the Arabs, then Israel should consider canceling its intelligence cooperation with the US. Because apparently, the Americans haven't a clue what is happening in the Middle East.
First of all, to characterize the transformation of Israeli-Egyptian relations as a mere question of "more closely" coordinating on security issues is to vastly trivialize what has happened over the past two years. Continue reading →
---