By Jareen Imam and Brandon Miller     •     CNN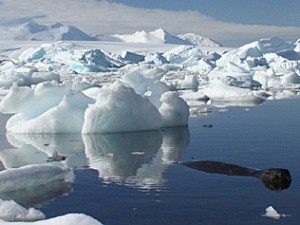 Antarctica is gaining more ice than it has lost, according to a new study by NASA.
A NASA team came to this conclusion after scientists examined the heights of the region's ice sheet measured from satellites.
The new methods used by scientists to come to this study's conclusion, such as measuring small height changes in the ice over large areas, warrant consideration. But the findings do conflict with more than a decade of research indicating that Antarctica is losing ice and that the loss has contributed to rising global sea levels.
The continent is roughly the size of the United States and Mexico combined, and changes in the ice are not uniform across Antarctica. Some places are gaining ice, and some are losing ice. Continue reading →
---