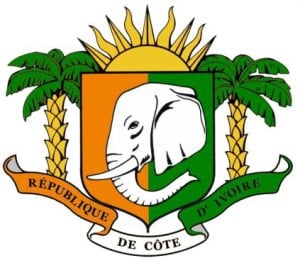 "The specter of a government pursuing investigations and prosecutions of the former regime while blatantly ignoring—or worse, covering up—its own crimes and misdeeds will very likely deepen mistrust across the social spectrum and lay the foundation for future conflict." 
By Jeffrey Smith • Freedom House
Côte d'Ivoire was once a promising model of economic prosperity and stability for West Africa, but in the last decade alone it has fallen prey to two civil wars, untold human misery, and large-scale impunity for perpetrators of human rights violations. The complex problems currently besetting the country are linked to the failure of its leaders to both commit to and successfully foster genuine democratic principles and practices.
The latest manifestation of poor political leadership occurred during the latter part of 2010, when incumbent president Laurent Gbagbo refused to relinquish power following his electoral defeat at the hands of a longtime adversary, Alassane Ouattara. By early December 2010, both men had been sworn in as president in separate, conflicting ceremonies. The stalemate sparked Côte d'Ivoire's second civil war since 2002, resulting in over 3,000 deaths and the displacement of over a million people before Ouattara finally assumed power in April 2011.
The relative peace that now prevails is tenuous at best, threatened by persistent and deeply rooted political, tribal, and ethnic divisions. The recent discovery of mass graves, mainly located in the western part of the country, has done little to allay fears of renewed violence. The situation is exacerbated by the proliferation of small arms and the desperation caused by widespread poverty.
The UN-backed Muntarbhorn Commission determined that serious violations of human rights and international humanitarian law were committed by both sides during the postelection crisis. A number of important steps have since been taken to foster national reconciliation and ensure that key perpetrators are held accountable. A Truth, Reconciliation, and Dialogue Commission (TRDC) has been established, as has a separate Commission of Inquiry. A newly appointed public prosecutor assumed office in April 2011, and the International Criminal Court (ICC) has been cleared to investigate and prosecute those alleged to have violated international law. Gbagbo, for his part, already sits in The Hague, where he will stand trial before the ICC on four counts of crimes against humanity.
The Obama administration has pledged support to the Ouattara government, hoping to reestablish a normal trade and assistance relationship and provide a sense of stability to a country still reeling from a humanitarian disaster. However, this relationship is premised on Ouattara's demonstrated commitment to advance national reconciliation, implement measures that decrease ethnic violence, and ensure that human rights violations are impartially investigated.
Unfortunately, the requisite progress on these fronts remains to be seen.