June 22, 2018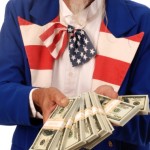 By Jay W. Richards • National Review
A group of scientists and activists wrote the president to warn him of an automated future that will give rise to "a separate nation of the poor, the unskilled, the jobless." To blunt the coming mass unemployment, they proposed a universal basic income.
The group, called the Ad Hoc Committee on the Triple Revolution, wrote that letter in March 1964, to President Lyndon Johnson. Their prophecy was way off, but it had its desired effect. Johnson promptly launched his "War on Poverty," which jumpstarted the growth of federal, means-tested welfare programs.
We now have 80 such programs. Instead of ridding the country of poverty, these programs create cycles of dependency and despair.
Alas, we haven't learned the lesson. The old argument is new again, now that robots, automation, and artificial intelligence seem poised to upend our economy. Officially smart people are Continue reading →
Tags: Minimum Wage, Social security and welfare, Welfare State
---