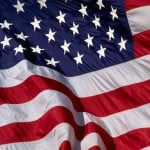 By Christopher Jacobs • The Federalist
Unless you're a procrastinator, tax filing season officially ended Monday. That milestone means a likely reprise of the political battles from earlier this year about tax refunds and the effects of the Republican Tax Cuts and Jobs Act.
Early in the filing season, Democrats argued that smaller refunds for filers demonstrated the legislation's ineffectiveness. (As of March 29, the Internal Revenue Service has processed $6 billion less in refunds than during last year's filing season.) Republicans counter that, under the new law, most individuals will have smaller tax liabilities overall, meaning that individuals receiving smaller refunds this spring benefited from fatter paychecks throughout 2018.
By and large, Republicans have the better argument. Even the liberal Tax Policy Center concedes that most households will benefit from the tax legislation. Under their estimates, more than four in five tax filing units (80.4 percent) received a net tax cut, with fewer than one in twenty (4.8 percent) paying a net tax increase. (About 15 percent of households won't see a major change, one way or the other.) As a result, most families with smaller refunds received larger net pay during the year, due to smaller tax withholding in their paychecks every month.
But the political back-and-forth misses the bigger point: Continue reading →
---