By George Landrith • Townhall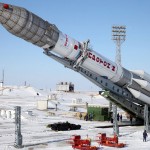 The news is replete of reports of Russia developing new missile systems, escalating a war in Ukraine, selling missile technology to Iran, and intercepting US jets in provocative ways. In this perilous environment, it is easy to see the folly and danger of dealing with these serious risks by unilaterally disarming. The behavior of Russia, China, Iran, North Korea and organizations like ISIS make it obvious that unilateral disarmament only invites more bad behavior and puts America at risk.
This important lesson applies to the economic world as well. International trade is an important economic engine for American jobs and American prosperity. But most nations heavily subsidize their own industries to make their products cheaper and more appealing in the international marketplace. That harms American jobs and stifles American prosperity. In this environment, economic unilateral disarmament makes no sense.
Yet, that is precisely what some assert we should do when they argue we should abolish the Export-Import Bank. Continue reading →
---