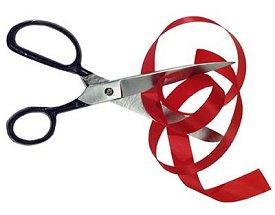 As auto sales plateau, the industry and the U.S. economy need more freedom to grow.
While October numbers show auto sales continuing on their path to pre-recession levels of 15.5 million annually, the good news should not be read as an indicator of the overall strength of the economy. The country can't rely on one industry to aid its lackluster recovery. Rather, tax reform and deregulation must be priorities for long-term growth.
A new Michigan economic study finds that the implementation of the Affordable Care Act will be a drag on the economy next year. Small businesses have resisted hiring under the uncertainty of Obamacare's costs, and consumers are feeling the shock of higher health care premiums and canceled policies entering the holiday buying season. That's not what the economy needs.
In the fourth year of sluggish growth, the twin federal policies of increased regulation and stimulus spending have brought diminishing returns.
If the U.S. economy is to grow, it is imperative that Washington put regulations on ice and warm up tax reform.
All three Detroit automakers' sales rates exceeded the October industry average of 10.6 percent. Along with the domestic boom in energy production, auto manufacturing has been a rare economic success story.
But adding to concerns that the second half of 2013 will post continued slow growth, Edmunds.com reports that it took an average of 62 days in the third quarter — up from a low of 51 in 2010 when vehicle production couldn't keep up with pent-up demand — for a vehicle to sell.
"Stability is probably a good word to describe it," said Edmunds analyst Jessica Caldwell, as the so-called "days to turn" number has increased over the past 18 months.
Stability is not the norm for other market sectors, however, as government uncertainty — particularly in health care regulation — has dampened hiring. A Gallup poll taken this summer of 600 small companies found that 41 percent have frozen hiring due to Obamacare, and the U.S. Chamber of Commerce reports that Obamacare is the biggest concern of small business.
"Managers of private firms have been rationally avoiding hiring workers, due to the risk of higher future costs imposed by government policies," says Lansing-based economist Pat Anderson in a new study issued last month that finds health insurance costs have chilled employment gains.
These economic trends are dampening hopes for more robust growth. But Washington can act to make a difference. Congress should follow the lead of Michigan representatives Fred Upton, R-St. Joseph, and Mike Rogers, R-Brighton, and strip Obamacare of its onerous mandates while making health care more patient-based — reforms that would not only increase consumer choice, but also reduce costs.
On the business front, Michigan Rep. Dave Camp has also laid out a map for growth by joining with Democratic Sen. Max Baucus in proposing tax reform that would reduce burdensome taxes while eliminating inefficient loopholes.
The American economy is best when it is running on all cylinders, not just reliant on the auto industry. Tax reform and deregulation are sure-fire ways to spark growth.
.     .     .     .     .     .     .     .     .     .     .     .     .     .     .
This article was written by the editorial board of The Detroit News.