There must be accountability for the CIA's snooping on senators
by the Editorial Board, New York Daily News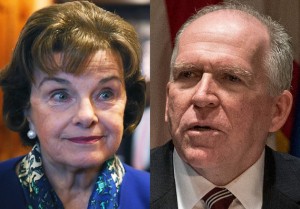 Long spook story simple and short: The CIA got caught spying on the senators charged with overseeing the spies. And then got caught again lying about it.
This is bad news for anyone who takes seriously the separation of powers enumerated in the United States Constitution.
Briefly, Senate Intelligence Committee Democrats have spent five years working on a report about the CIA's post-9/11 "enhanced interrogation" techniques. The panel is expected to release a highly critical unclassified version this month.
In March, committee Chairwoman Dianne Feinstein accused the CIA of hacking into its computers. Agency Director John Brennan responded with full vigor, saying:
"When the facts come out on this, I think a lot of people who are claiming that there has been this tremendous sort of spying and monitoring and hacking will be proved wrong."
Not so. The CIA inspector general has confirmed that agency employees did, in fact, snoop into Senate computers. Brennan eventually apologized to senators in private.
President Obama is standing by Brennan, crediting him with calling for the investigation that found his agency's spying. Brennan either knew about the snooping and tried to cover it up or denied the accusation without knowing what was going on around him.
Americans must know which it was — and consequences must be severe.