There are a lot of folks who like to watch the NFL on TV. Maybe not as many as there were before the whole kneeling thing started, but it's still a big number. And many of those probably find it irritating to no end when one of the commentators says something like—and it's almost inevitable that they will—"It's all going to come down to which team can put the most points on the board."
For the people who, like me, make a living writing about politics and elections, the onset of primary season produces for us the same kind of annoyance. It's maddening when someone who is presented as an expert on the ins and outs of the electoral process says, as you can safely bet someone eventually will, that "it's all going to come down to turnout."
There are times when there is a real urge to smack some of these analysts in the face. This is what comes from eliminating high school civics programs and news organizations deciding that those who at one time or another covered local government are now well-suited to explain how and why politicians get elected.
The 2016 presidential election is a perfect example of this phenomenon in practice. Many of the nation's top political reporters, as well as those in the middle and many of the bottom-feeders, missed what was going on. They bought into the spin that Hillary Clinton's election was inevitable. As such, they regarded the October 2016 leak of an audiotape in which Donald Trump could, to put it gently, be heard speaking unflatteringly about women, as a death blow.
Admittedly, in many races and almost any other year, it probably would have been. But the choice between Clinton and Trump was unlike any presented to the voters in some time.
It takes experience in the electoral process to generate the level of sophistication regarding the many nuances in American politics. It takes more than subject-matter expertise to get it right. So many of my colleagues missed it so totally that I—who saw Trump's chances of getting to the White House growing while Clinton's were contracting, even after the release of the infamous audiotape—was either onto something or had simply become a cheerleader for whichever candidate the GOP chose to nominate.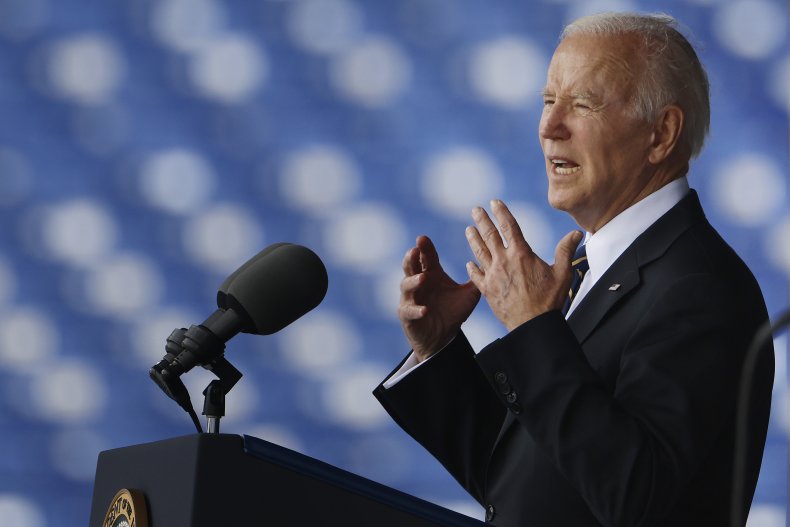 The reason I bring this all up is that I now see it happening again. The dominant political media's obsession with Trump, the candidates he's endorsed and whether or not they're winning contested GOP primaries is only a small part of the 2022 midterm election story.
It's a popular subject because it's easy to cover and people seem interested in it. It doesn't, however, tell us much about where the GOP is headed or what's now happening among the Democrats. The next election, as much as the mainstream media won't like it, isn't going to be a referendum on Trump. It's going to be about President Joe Biden and how the Democrats have run the country for the last two years, even though—and this is something else that's been overlooked—the GOP is in charge of more states now than at almost any time in history.
The Biden presidency is failing. At least that's the perception people have. His approval rating, which started in the low- to mid-60s when he took office, has now sunk below 40. That's not good for him, and it's not good for his party. Democrats are getting the blame for things that are happening as a result of policies Biden has put in place, as well as for things harmful to the interests of the United States over which he has no direct control. That's created a positive political environment for the GOP, which has amassed a nearly double-digit lead on the crucial polling question of which party voters want to control Congress after the next election.
How people feel, and why, is what ties all this together. The environment drives turnout and, right now, GOP voters are energized and engaged. A Rasmussen Reports national survey released May 26 found that of the 79% of likely voters who are excited to vote in the midterm election, Republicans led Democrats by an eight-point margin. Among those who said they were "very excited" (49 percent) to vote this fall, the GOP lead grows to 16 points. "These findings are consistent with the generic congressional ballot," the polling firm said, "where Republicans held a nine-point lead last week."
The challenge for those writing about elections is to figure out why that is. To be blunt, they need to set aside their personal biases—left and right—long enough to get in touch with what the American voter is thinking, while also abandoning their propensity to judge whether those thoughts are "right" or "wrong." Only then will they be able to report competently on the contest for control of Congress this fall.