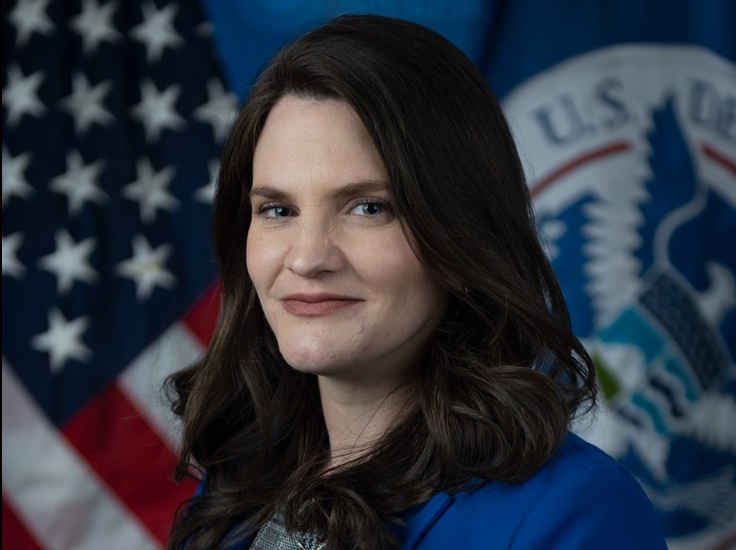 When we first heard Alejandro Mayorkas announce a Department of Homeland Security "Disinformation Governance Board," we thought he was trolling. Then he said Nina Jankowicz, best known as TikTok's "Mary Poppins of Disinformation," would head it. LOL, as the kids say. Right out of the gate, Jankowicz trumpeted her "committment [sic] to protecting free speech."
Apparently Mayorkas is serious, and the administration is rolling out Jankowicz, author of the new book "How to Be a Woman Online," as a "renowned expert in the field of disinformation." That's true, though she's more a practitioner of the craft than an expert in combating it. Jankowicz condemned the New York Post's reporting on Hunter Biden's laptop as a "Russian influence op" and fanned the bogus claim that the Steele dossier began as a "Republican opposition research project." These are fine examples of Democrats, as Washington Free Beacon man of the year Matt Yglesias explained in a recent analysis, using the "disinformation" charge as a scapegoat for losing voters.
As for her commitment to unfettered speech, Jankowicz told her friends at National Public Radio last month that she "shudder[s]" to think about a scenario in which "free speech absolutists were taking over more platforms" and bemoaned so-called "awful but lawful content." The solution? "Law enforcement and our legislatures," she said, must "do more."
Mayorkas, meanwhile, is busy tamping down the concerns of proles like us that the Nurse Ratched of disinformation will have any power. "The board does not have any operational authority or capability," he told CNN's Dana Bash. "What it will do is gather together best practices of addressing the threat of disinformation from foreign state adversaries, from the cartels, and disseminate those practices to the operators that have been executing and addressing this threat for years." Sounds like disinformation to us.
The administration dispenses Orwellian lies on a daily basis. We may be in a recession, but that's just masking a broader recovery! That $3.5 trillion spending bill actually costs zero dollars! And, per Mayorkas jawboning on another topic on Sunday, the administration has done a fine job managing a ballooning crisis on the southern border.
This is Joe Biden's nut house. We're just living in it.