After victory in court, conservative activists talk on the record for the first time about their 21-month ordeal.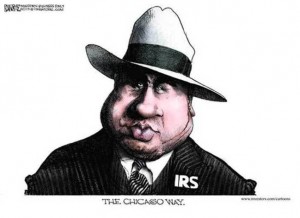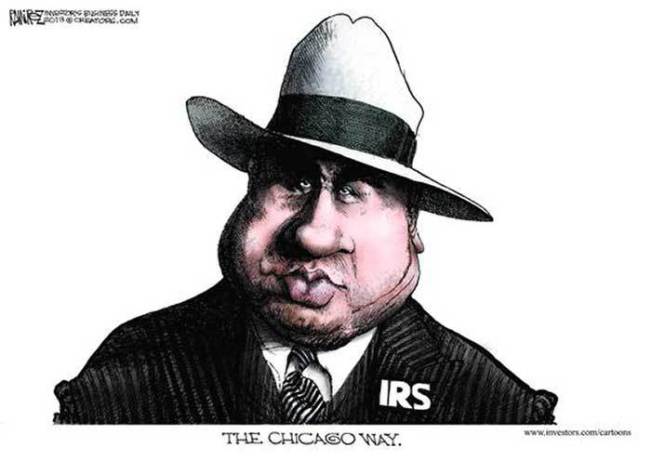 by Collin Levy
The John Doe investigation of Wisconsin conservatives collapsed last week with a powerful decision from the Wisconsin Supreme Court that called state prosecutors' theory of campaign-finance law "unconstitutional" and "unsupported in either reason or law." But the legal exoneration shouldn't pass without noting the hardship the secret probe imposed on its targets and on political debate in Wisconsin.
For the past few days, I've been talking to the targets of the task force of Milwaukee Democratic prosecutors, the Wisconsin Government Accountability Board and Special Prosecutor Francis Schmitz. Their experiences, on the record here for the first time, reveal the nasty political sweep of an investigation that invaded privacy with surveillance of email accounts, raided homes with armed law enforcement, and swarmed individuals with subpoenas demanding tens of thousands of documents while insisting on secrecy.
One target did speak up in public in real time— Eric O'Keefe, who went on the record in limited ways with me not long after he was subpoenaed in October 2013 as part of the prosecutors' investigation of conservative speech during the Wisconsin recall elections. The director of the Wisconsin Club for Growth knew that violating the gag order put him at personal risk, but he told me then that he had to fight because it was an assault on basic constitutional freedoms and "we have done nothing illegal." A Journal editorial exposed the extent and dubious legal basis of the Doe investigation for the first time.
As the legal challenges went on in state and federal court, Mr. O'Keefe's disclosures to us made him a bull's-eye for prosecutors and local media. "I did not want to see the inside of a jail cell," Mr. O'Keefe says, but "I didn't want to shirk my duty to confront tyrannical behavior."
In a Jan. 24, 2014, filing with John Doe Judge Gregory Peterson, Special Prosecutor Schmitz wrote that "the Wisconsin Club for Growth (hereafter WiCFG), acting through Eric O'Keefe, has demonstrated contempt for the John Doe process, secrecy order, and Wisconsin legal system." The filing added that Mr. O'Keefe had "disclosed the existence of his subpoena and the fact that search warrants were executed," and included footnotes to our editorials as evidence.
Now the 60-year-old Mr. O'Keefe is willing to provide more details about his decision. He says he talked it over with his children, and he and his wife, Leslie, discussed "how she should operate if I was arrested for contempt of court." The maximum penalty in Wisconsin is a $10,000 fine and one year in jail. "She asked if she could bail me out of jail. My position was 'no.' "
The prosecutors were especially interested in Mr. O'Keefe's correspondence with R.J. Johnson and Deborah Jordahl, political consultants who had worked with Wisconsin Gov. Scott Walker. Mr. Johnson was on a plane when the raids happened, and his 16-year-old son woke up at home to find six law-enforcement agents with guns and a warrant. "He was told he couldn't move, that he couldn't call a lawyer, that he couldn't call his parents. He was a minor and he was isolated by law enforcement," Mr. Johnson says.
"My first reaction was incomprehension. We were baffled. We had no idea what this was about or that this is what they do over campaign finance issues. . . . It wasn't until much later that we even began to understand that it was connected to the first Doe [investigation]."
Mr. Johnson now knows that prosecutors had been tracking him since 2011 during the first John Doe probe, which began as an investigation of money stolen from a veterans group when Mr. Walker was still the Milwaukee county executive. In 2011, Mr. Johnson was called in for an interview connected to the investigation, though he was officially not a target at the time.
John Doe Judge Neal Nettesheim compelled Mr. Johnson's attorney to disclose what emails they had reviewed together and told him that attorney-client privilege didn't apply. "When we sat down for our interview, I was told my attorney couldn't speak, couldn't object. I was asked how does my business operate, who are my contacts, how do I make money, what are my percentages, who are my clients? If I didn't answer I would be in contempt."
At the end of that conversation, Milwaukee Assistant District Attorney Bruce Landgraf asked a question, Mr. Johnson recalls: " 'Is there any reason at the end of the campaign you deleted all of your emails?' So I knew then I had been tracked all the way through, that they had been reading my emails. . . . They knew what they were looking for all along, but I didn't know anything again until they showed up at my door."
Once news of the subpoenas was leaked to the Milwaukee Journal Sentinel, a favorite venue for prosecutors, his business was in the cross hairs. While many of his longtime contacts were supportive, Mr. Johnson says, some business calls went unreturned, and he had to pass up an opportunity in another state because he could have been a liability for the clients. "Even if they hadn't heard about the Doe" investigation, he says, "it would have been unethical for me to bring them in blind. So I had to turn down business on that account."
His business partner, Deborah Jordahl, says that while her own home was being searched and her children were roused in the dark by law enforcement, prosecutors were searching her office without her knowledge. "Earlier this year I learned . . . David Budde, the lead investigator for Milwaukee County District Attorney John Chisholm, was searching our office in Madison. My partner and I were never notified of the search of our office," Ms. Jordahl says, "and the prosecutors never provided us with a copy of the warrant or an inventory of what was taken." (Mr. Budde did not respond to a request for comment.)
Meantime, she says, "my business partner and I had to figure out how to function without our equipment or records, and without the ability to disclose our situation to anyone. . . . You live under a cloud of suspicion."
Ms. Jordahl says prosecutors have deliberately misled the media about their involvement with the raids and how the search warrants were executed while denying her the right to call her attorney. "[Milwaukee District Attorney John] Chisholm denied any direct involvement in the raids through his attorney but his investigators led the searches at each site," Ms. Jordahl says, adding that Special Prosecutor Schmitz "lied when he said we were not told we could not call a lawyer."
The subpoenas that hit Wisconsin Manufacturers and Commerce demanded so much information that the group hired a forensics team to copy it from computers. "They had absolutely unlimited resources," says the group's president, Kurt Bauer, of the prosecutors, "and I think part of the goal all along was to chill our fundraising and keep us off the airwaves. So the money and time we had to spend defending ourselves was money and time that we couldn't spend toward issue advocacy."
He adds: "I've been in or around politics for two decades and I would have thought this happens in other countries but not the U.S., and not in Wisconsin. In this country, we don't leverage the justice system to punish our political opponents."
In all, the prosecutors' pursuit of their mistaken legal theory of campaign coordination included more than two dozen subpoenas. It also used subpoenas of Internet search providers and raids on the homes of Ms. Jordahl, Mr. Johnson, former Walker aide Kelly Rindfleisch and former Walker Chief of Staff Keith Gilkes, who now runs a super PAC supporting Mr. Walker's presidential campaign.
'They were spying on people who were making it tough for them to retain their hold on state government," Mr. O'Keefe says. "People often ask, 'What were they investigating?' That's the wrong question. It wasn't the what, it was the who."
And the "who" happened to be political allies of Scott Walker, who was a political opponent of Messrs. Chisholm and Landgraf. While this story has a happy ending, it still required years of legal expense to fight back and expose the prosecutorial abuses. The targets have been vindicated, but a reckoning for prosecutors and the abusive John Doe machinery is still in order.
Ms. Levy is the Journal's lead editorial writer on the Wisconsin John Doe investigation and campaign-finance law.