Social media has become an essential lifeline to the outside world for protestors courageous enough to stand up against repressive regimes. Platforms like Twitter have kept attention focused on the struggle for liberty and, in a few cases, even helped bring down a few dictators.
What the protestors don't know is how their oppressors may have been using these platforms to collect information about their allies and informants. And they probably won't know unless Judge Valerie Caproni, a Barack Obama appointee to the Southern District of New York, allows a suit filed by a Saudi dissident to proceed.
The facts as alleged by the plaintiff—Ali al-Ahmed, who fled Saudi Arabia and received political asylum here in 1998—seem plain enough but Judge Caproni, who served as the FBI's general counsel under Director Robert Mueller, is unconscionably dragging her heels as she decides if the suit can go to trial.
What al-Ahmed alleges began after the Saudi secret police arrested Abdulrahman al-Sadhan, a 27-year-old aid worker employed in the Riyadh office of the Red Crescent (the Islamic version of the International Red Cross) in March 2018 for operating a Twitter account used to mock Saudi Crown Prince Mohammed bin Salman (MBS) and the government.
Some, including al-Sadhan's sister Areej—a U.S. citizen who works in the tech industry outside San Francisco—have said the actions taken against her brother are a deliberate test by MBS of President Joe Biden's resolve regarding his campaign promise to crack down on human rights abusers, including U.S. allies like Saudi Arabia.
After al-Sadhan was convicted and sentenced to 20 years, al-Ahmed took up his cause, calling the penalty egregious and the crime nonsensical.
On his Twitter account, al-Ahmed has criticized the ruling family for repressing women, suppressing dissent and being intolerant of other religions. That made him a target of the regime. He claims the government tried to silence him, arrested his friends and members of his family, and tried to lure him to meetings outside the United States, where he'd be unprotected and probably arrested or worse. His refusal to bow to the regime's intimidation efforts also led him to file suit against Twitter for what his lawyers claim is "a blatant tortious invasion of privacy."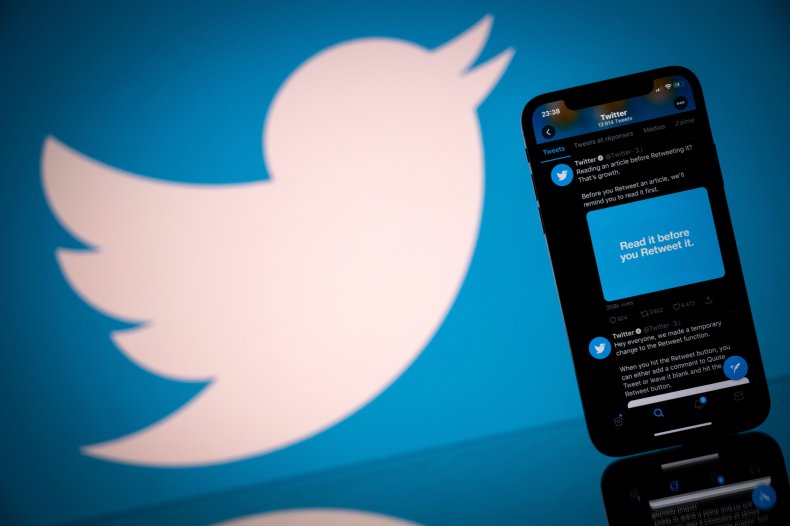 Al-Ahmed's Arabic-language Twitter account had nearly 36,000 followers, mostly in Saudi Arabia. It functioned as a major communications link, allowing sources inside the country to send him tips and news and allowing him to spread information about what the U.S. and other Western media were reporting in order to "mobilize action at home and abroad."
That account was hacked in 2016 and, in 2018, was mysteriously shut down. He applied to Twitter for reinstatement but received no answer. Then, in July 2020, the U.S. Department of Justice accused two Saudi nationals employed by Twitter of hacking accounts critical of the Kingdom and passing personal information about account holders to Saudi intelligence agencies.
"All of a sudden," al-Ahmed said in an interview, "everything made sense. Saudi police and intelligence services had somehow infiltrated Twitter to get information about the people following my account, many of whom would be classified as dissidents. They had—at the direction of the Saudi government—stolen my user information and the information of my followers and gave it to the security services in Riyadh."
Based on what we know about how MBS handles dissidents, this shouldn't be a shock. In fact, Twitter's second-largest shareholder, Saudi Prince Al Waleed bin Talal, is MBS' cousin. That stock may now be controlled by MBS, who reportedly forced Prince Al Waleed to divest himself of his assets during a prolonged 2018 detention inside the Riyadh Ritz-Carlton.
Is Twitter a platform for free speech or a tool of repressive regimes and secret police operatives? It's a question worth exploring. Al-Ahmed's charges are compelling enough to be heard in court. Unfortunately, Ali al-Ahmed's case has been languishing in pretrial motions for over a year. This delay is a blow to informed debate and smart public policy. As social media sites have grown in importance and market cap to become "Big Tech," the public deserves a fuller understanding of whether and how they have sacrificed their noble free speech principles in exchange for cash and cozy relationships with autocrats who want to use their technology to spy on dissidents and shut them down.