by Washington Post Editorial Board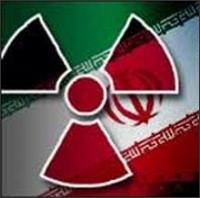 If it is reached in the coming days, a nuclear deal with Iran will be, at best, an unsatisfying and risky compromise. Iran's emergence as a threshold nuclear power, with the ability to produce a weapon quickly, will not be prevented; it will be postponed, by 10 to 15 years. In exchange, Tehran will reap hundreds of billions of dollars in sanctions relief it can use to revive its economy and fund the wars it is waging around the Middle East.
Whether this flawed deal is sustainable will depend on a complex set of verification arrangements and provisions for restoring sanctions in the event of cheating. The schemes may or may not work; the history of the comparable nuclear accord with North Korea in the 1990s is not encouraging. The United States and its allies will have to be aggressive in countering the inevitable Iranian attempts to test the accord and willing to insist on consequences even if it means straining relations with friendly governments or imposing costs on Western companies.
That's why a recent controversy over Iran's compliance with the interim accord now governing its nuclear work is troubling. The deal allowed Iran to continue enriching uranium, but required that amounts over a specified ceiling be converted into an oxide powder that cannot easily be further enriched. According to the International Atomic Energy Agency, Iran met the requirement for the total size of its stockpile on June 30, but it did so by converting some of its enriched uranium into a different oxide form, apparently because of problems with a plant set up to carry out the powder conversion.
Rather than publicly report this departure from the accord, the Obama administration chose to quietly accept it. When a respected independent think tank, the Institute for Science and International Security, began pointing out the problem, the administration's response was to rush to Iran's defense — and heatedly attack the institute as well as a report in the New York Times.
This points to two dangers in the implementation of any longterm deal. One is "a U.S. willingness to legally reinterpret the deal when Iran cannot do what it said it would do, in order to justify that non-performance," institute President David Albright and his colleague Andrea Stricker wrote. In other words, overlooking Iranian cheating is easier than confronting it.
This weakness is matched by a White House proclivity to respond to questions about Iran's performance by attacking those who raise them. Mr. Albright, a physicist with a long record of providing non-partisan expert analysis of nuclear proliferation issues, 
said on the Foreign Policy Web site
that he had been unfairly labeled as an adversary of the Iran deal and that campaign-style "war room" tactics are being used by the White House to fend off legitimate questions.
In the case of the oxide conversion, the discrepancy may be less important than the administration's warped reaction. A final accord will require Iran to ship most of its uranium stockpile out of the country, or reverse its enrichment. But there surely will be other instances of Iranian non-compliance. If the deal is to serve U.S. interests, the Obama administration and its successors will have to respond to them more firmly and less defensively.