Ruling reinforces landmark Heller precedent
by Stephen Gutowski     •     Washington Free Beacon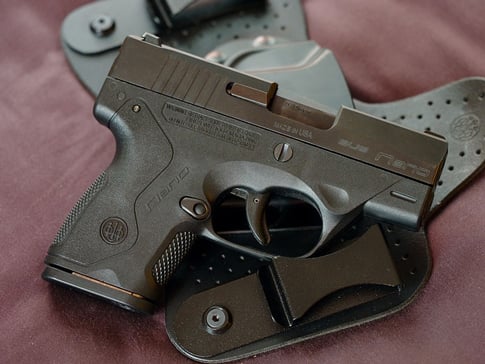 A United States federal court ruled on Monday that the gun licensing law in the Mariana Islands Commonwealth violates the Second Amendment.
The U.S. territory bans the possession or importation of handguns and handgun ammunition. It requires that all residents obtain a special license if they wish to possess a firearm. Those applying for the license, called a Weapons Identification Card, or "WIC," are required to be either a U.S. citizen or U.S. national and to prove they have a good reason to possess a firearm. Self-defense is not among the acceptable reasons.
Ramona Manglona, chief judge of the District Court of the Northern Mariana Islands, struck down all of those provisions as unconstitutional. The Obama-appointee required that Mariana Islands officials immediately stop enforcing its handgun ban, begin issuing WICs to lawful permanent aliens, and accept self-defense as a valid reason for obtaining a WIC. It also ordered the U.S. territory to pay the plaintiffs' legal fees.
Li-Rong Radich was attacked in 2010 by an intruder who had broken into her home on Saipan. She was brutally beaten and suffered multiple broken ribs as well as a broken eye socket. She and her husband David applied for WICs in 2013 in an effort to obtain a firearm for home defense.
The Radichs have not received a response to their respective applications for WICs in the nearly three years since they applied.
The Second Amendment Foundation brought the case on the Radichs' behalf and footed the bill for the associated legal fees.
Alan Gottlieb, the group's founder, said since the ruling holds the same weight as those made by other federal district courts, it is an important affirmation of individual gun rights in America, which will have a lasting impact.
"It will have a direct impact in the 9th Circuit," he said. "It is another affirmation of the Second Amendment victories in Heller and McDonald. This ruling makes it harder for the gun prohibitionists to get around these important Supreme Court victories."
"This is one more Second Amendment Foundation victory in an unprecedented string of court victories. But we still must make sure that President Obama or a Hillary Clinton do not stack our courts with anti-rights judges."