By George Landrith     •     The Hill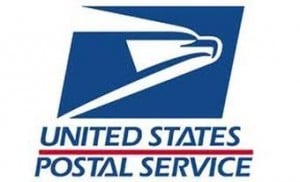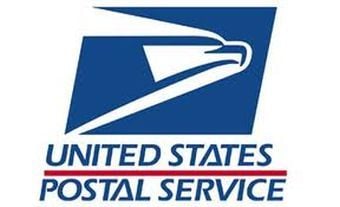 When it comes to the U.S. Postal Service, the organization's decline has been well documented for years. Last year the Postal Service lost $5.5 billion, marking the eighth consecutive year of multi-billion dollar losses. Further, for consumers, the Postal Service is still failing to meet performance targets for First-Class mail, Standard Mail, Periodicals, Package Services, and more according to a recent federal review.
As the agency seeks to regain solid footing for its balance sheet and service standards, it's clear that improved management at the top is necessary. In the last several months the Postal Service has made ill-advised efforts to expand into offerings that are unrelated to its primary letter mail responsibility and interrupt areas where such products are already provided.
Achieving excellence in the core product offerings is also grounded in one major facet of the Postal Service's operations – its ability to handle items in a way that prioritizes the overall security of the mail system for the safety of the public.
As it currently stands, the Postal Service's security standards are not up to code. The agency does not comprehensively trace the senders and receivers of all items that it handles. More specifically, it does not electronically track packages sent through foreign postal services. There are also financial implications, as U.S. Customs is unable to collect billions of dollars annually due to unreported foreign goods entering the U.S. via the Postal Service.
The deficiencies in package tracking create concerns for public safety with the potential for unsafe products and food, and other hazardous materials (potentially weapons or chemicals) to enter into the United States. During his tenure former U.S. attorney general Eric Holder expressed great concern about the shocking amount of drugs that pass through the U.S. Postal System.
In addition to the safety of individuals, information technology security is also struggling to keep up. Late last year, Chinese government hackers were suspected of breaching the Postal Service's computer network, compromising personal and social security data of more than 800,000 employees, including its leadership. While investigations of the hack have been ongoing for months, the agency has yet to determine how the breach occurred and how it might prevent future attacks.
Additionally, as the Postal Service expands into more unjustifiable product areas, new safety matters are arising. For potential new warehousing operations, where the Postal Service is still seeking formal legal approval, security practices have the potential to create complications with partnerships that are needed for warehousing to succeed. Security protocol would necessitate modifications to facilities and IT systems and potentially additional space – all of which have yet to be analyzed from a cost perspective.
Across each of the Postal Service's functions, from its core services to its diversions, it is clear that ensuring safety, both publicly and internally, has gone by the way side. Installing the right protocol undoubtedly takes significant time and resources. For this reason, the Postal Service must not underestimate what is needed and how much security expenses add to the overall cost of providing a specific product.
Because reliable letter mail service has continued to be of huge importance to all communities across the country, it makes sense to start there. Mail delivery has proven to be the agency's most profitable service area. Conversely, attempts into expanded package delivery and other endeavors have yet to generate enough revenue to cover their costs.
The security we need in the Postal System for everything it is attempting will only put these expanded products further underwater financially. Simply securing practices related to letter mail must be the agency's priority.
Let's hope that the decision-makers of USPS, and all of our leaders who review it, can instill greater accountability and higher regard for public safety by focusing on the security practices of its core products.