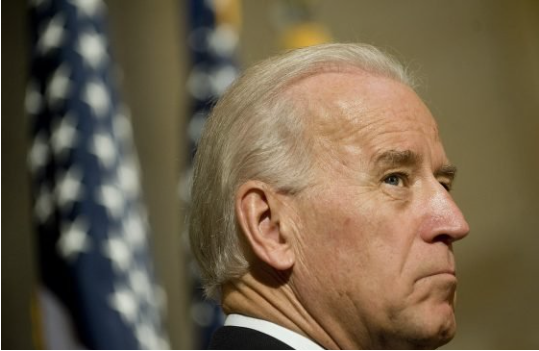 Nearly two-thirds of voters say America's problem with violent crime is on the rise while half the country says President Joe Biden is ill-equipped to deal with it.
A new Rasmussen Reports national found 65 percent of voters likely to cast ballots in the next election felt violent crime is getting worse while fully half – 50 percent – said the problem was beyond Biden's ability to deal with effectively.
Homicide and other violent crimes have soared since the Black Lives Matter protests began in the aftermath of George Floyd's death last May while in the custody of the Minneapolis police. Awareness of the problem is slowly permeating the national consciousness to the point famed political consultant James Carville recently penned an essay for the Wall Street Journal telling his fellow Democrats to get ahead of the curve by blaming the rise in the crime rate on former President Donald Trump.
The Rasmussen Reports survey found 72 percent of Republicans, 59 percent of Democrats and, 65 percent of voters unaffiliated voters agreeing violent crime in America is getting worse. It also found the issue transcending racial barriers as 67 percent of whites, 68 percent of black voters, and 57 percent of other minorities found themselves agreeing things are getting worse. Women, by six points, 68 percent to 62 percent, led men in expressing their fear things had worsened, a gap some experts suggest may have something to do with the differences in gender regarding the feeling of personal safety.
According to the Rasmussen Reports analysis, "Biden's strongest supporters are least likely to think the crime problem is getting worse" yet, among those who give him the highest marks for job performance, 51 percent agreed the problem of violent crime was getting worse while just 18 percent said, "It's getting better."
Additionally, the polling firm said, "among voters who strongly disapprove of Biden's performance, 89 percent say the violent crime problem is getting worse and only 3 percent think America's crime problem is getting better."
The reduction in violent crime to near historic lows – which not by coincidence began during a time when Republican mayors were in charge in NYC and Los Angeles – is attributed to "tough on crime, tough on criminals" efforts eventually repudiated by successors including current New York City Mayor Bill de Blasio.
These numbers suggest the GOP may have an opening it did not expect in the run-up to the 2022 elections. The 1994 crime bill, which President Joe Biden pushed through the U.S. Senate as its principal sponsor and floor manager, is widely regarded as having helped set the stage for the Republicans to retake control of the U.S. Congress for the first time in 40 years. With that in mind, Carville's suggestions in his opinion piece – which is long on rhetoric and short on facts – comes across as an effort to help the Democrats find a way to inoculate themselves against the charge they are "soft on crime" before voters go to the polls.
This theory will be tested out in real life in Virginia in November when voters throughout the state will have the opportunity to elect a new governor, attorney general, delegates to the General Assembly, and other officials. In some communities, prosecutors and other local elected swept into office in a blue wave four years ago with the support of groups affiliated with George Soros who have pursued criminal-friendly policies like no cash bail will have to explain to an increasingly wary electorate why they should be re-elected.
The survey of 900 likely U.S. voters was conducted May 25-26, 2021, and has a sampling error is +/- 3 percentage points with a 95 percent level of confidence.