Ever since being declared president-elect, Joe Biden has been playing it cool. He's refused to engage with President Donald J. Trump's allegation that the outcome of the election turned on voter fraud. He's left that job to surrogates while he focuses on building his White House staff, making key appointments and projecting the image that his approach to the office will be a calm and moderate one.
Now we know why. Thanks to leaks coming out of an online meeting held Tuesday with leaders of left-wing African-American groups, he's afraid that a premature announcement of his progressive intentions would cost the Democrats any chance they have of winning the January 5 Georgia runoff elections that will determine which party controls the United States Senate for the next two years.
Biden warned, according to The Intercept, that "civil rights leaders that [put] pressure on the incoming administration around police reform could hurt the party's chances in the Georgia Senate runoffs, claiming that the Republicans' ability to define that party as in favor of defunding the police is 'how they beat the living hell out of us across the country.'"
The former vice president told those on the call he'd prefer to wait, urging that no one be inclined to "get too far ahead of ourselves," an observation he later tempered by reminding those he was addressing that, wrote The Intercept, "his commitment to police reform was unwavering.
So he's got a plan, he just doesn't want anyone outside his immediate circle to know just yet what it is—least of all voters in Georgia who, one presumes, might be inclined to vote against candidates who favor federal interference in local policing that leaves them less safe.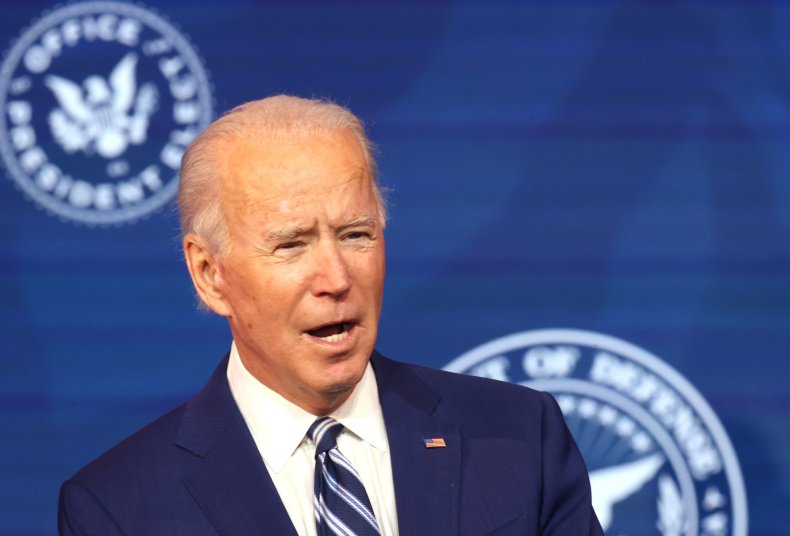 If that's how things are inside Camp Biden, then the Democrats should be grateful the media and the public are still focused on Trump's campaign to win in the courts and in the state legislatures what he was apparently denied by the voters. It's a distraction that's keeping anyone from asking what Biden might have up his sleeve that he can't get through Congress unless Mitch McConnell is no longer the Senate majority leader.
Does Biden plan to offer a tax on carbon emissions that would drive up the price of gas at the pump and double or perhaps triple what Americans pay to heat and cool their homes? His national security team is committed to getting the U.S. back into the Paris climate accord—even though the United States has met, even exceeded the targets it set—while Janet Yellen, whom Biden wants as treasury secretary, is on record as favoring such levies.
What does Biden have planned that will satisfy the pro-abortion-rights activists and anti-gun people in his party's coalition? He hasn't said much, even about the things he'll do on day one of his presidency. Is that because residents of Georgia, which is generally a conservative state, might react badly to his promised program, or because he doesn't yet know—after almost 40 years in the Senate and eight years as vice president—what he'd like to do?
And more importantly, why is no one asking?
The stakes are clear. As Saul Anuzis, the former Michigan Republican Party chairman who now runs the conservative 60 Plus Association, told me, "Without Georgia, conservatives are at risk of losing everything they gained under Trump." The list of things Biden has his eye on, as the former vice president said in Tuesday's meeting, is long. He also faces the policies put in place over the last four years by executive orders which, he says, he'll repeal.
That means a lot. "Conservatives shouldn't underestimate the damage a politically motivated progressive left wing could do when the country is this polarized," Anuzis said. "The outcome of the Georgia Senate races could determine the direction of this country for a generation to come."
Team Biden knows this. It's why it's keeping quiet about so many things. But that strategy is dishonest. Biden has an agenda in mind, and he should be telling the American people what it is. Except he doesn't want to be on the ballot on January 5 any more than he wanted to be on the ballot on November 3. He wanted the voters thinking only about whether they wanted four more years of Donald Trump.
One can argue he got his wish, that the presidential election was a referendum on the past four years rather than the next four. Biden wants voters thinking the same thing as they go to the polls in Georgia next month. But he can't hide in his basement forever.