As inaugural speeches go, Joe Biden's will be remembered (if at all) for its forgettability. Its best line was borrowed. It lacked the soaring rhetoric of a Reagan, Roosevelt or Kennedy calling us to search within ourselves to find the strength to make America the nation most of us believe it can be. It was, instead, as workmanlike and pedestrian as the man who gave it.
In and of itself, this is not an especially bad thing. Biden's reputation as an orator was irreparably damaged by the plagiarism scandal that destroyed the then-senator's 1987 run for the Democratic presidential nomination. After four years of flash and sass, the American people may be ready for a president who operates at a consistently lower frequency.
Trump fatigue will only get Biden so far. He's going to have to produce, and quickly, to show the American people their decision to change horses midstream was the right one. So far, he's not doing it. His heavy reliance on executive orders to set policy is rankling the remaining constitutionalists within his own party who upbraided his immediate predecessor for doing what the new president himself once referred to as dictatorial. Through executive orders he's killed jobs, reapplied the heavy hand of federal regulation and readopted radical theories that keep the nation divided into camps. So much for the unity he supposedly called for in his address.
But was he really calling for unity? If Trump was the polarizer, as the conventional wisdom has accepted, then Biden is the unifier whose main job is to bring America together at a time when our differences threaten to rip the very fabric of our democracy apart—at least, this is how the folks on MSNBC and CNN and at The New York Times portray it.
And that's the tack Biden took in his maiden presidential address. The need to bring the country together, addressing the problems as he defined them would require "that most elusive of things in a democracy: Unity."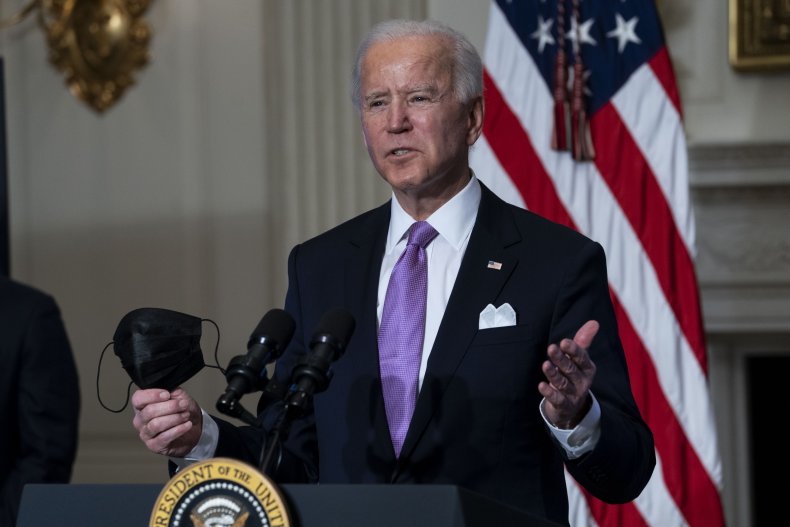 Biden used that word 11 times in the speech—mostly erroneously. His repeated calls for unity were actually appeals for uniformity which, as any student of democracy will tell you, is among the most undemocratic things that can be found anywhere on Earth. The absence of dissent, the absolute sameness of opinion and direction, is deadly to truth, to scientific inquiry, to progress, to entrepreneurship and to liberty itself.
Biden isn't alone among the Left and progressives, either in his desire for uniformity or his willingness to disguise it in more noble terms. For years now there's been a concerted effort to push conservative voices out of the public square. What started on college campuses has spread to the business community, to social media and to the national conversation itself. Progressives believe their analysis of what the problems are and where they came from is conclusive—while efforts to dispute those conclusions are not only disharmonious but dangerous to everyone.
It's not enough for large groups of people to be woke. Those who are not must be, in the minds of progressives, still asleep. How else does one process the calls from prominent persons for the "deprogramming" of Trump supporters and the suppression by Big Tech of what it all too easily and without basis labels misleading information?
The survival of the American system depends on room continually being made for rigorous, civil, constructive debate, even over topics people find unpleasant. Yes, we must all come together to fight the evils that exist—as Mr. Biden called for us to do in his speech—but who gets to pick what those evils are? This is not an anodyne question. The one who takes it upon himself to define the terms and identify the problems has the advantage when it comes to proposing the solutions.
The sense of oneness Mr. Biden invoked in his calls for "unity" may be benign rather than threatening if he's leaving room for a broad diversity of opinions and approaches to confronting "the common foes we face: Anger, resentment, hatred. Extremism, lawlessness, violence. Disease, joblessness, hopelessness." If he's not—and it's clear that important leaders in his party and the movement he leads are not—then the nation's political polarization will continue at an accelerated pace.
America is a big place with room for the big ideas that will see us through our current conflicts. Rather than focus on unity or uniformity, Mr. Biden would do better to approach the challenges before him from the perspective that he needs to build a consensus and not simply expect people to fall in line behind him. There needs to be space for lots of voices—not just his.