by Sarah Westwood     •     Washington Examiner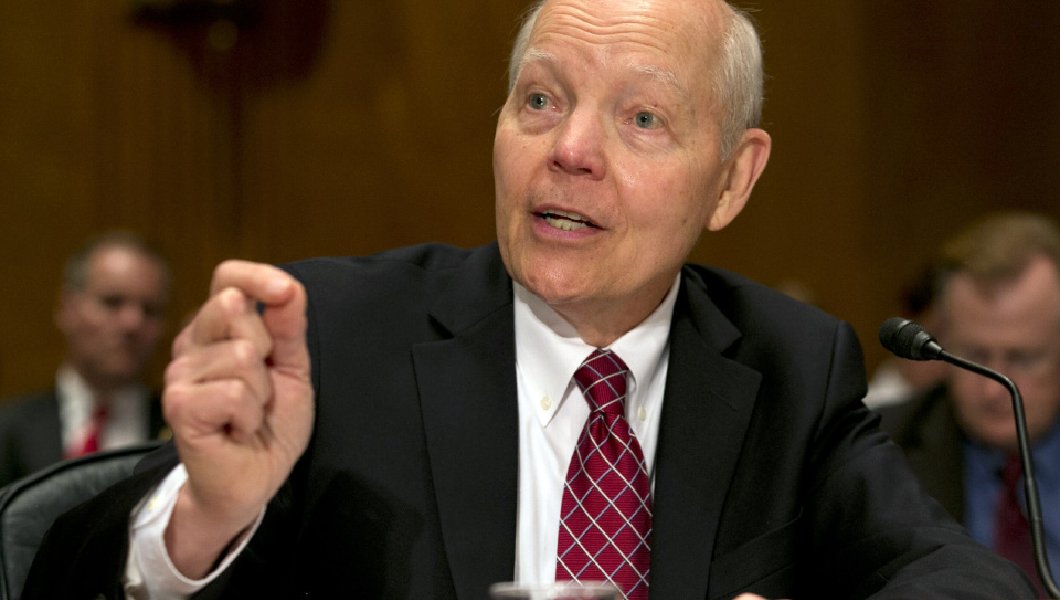 President Obama has no intention of removing the embattled head of the Internal Revenue Service, a White House spokesman said Wednesday.
"Commissioner [John] Koskinen is a man of the highest integrity with a steadfast commitment to public service during difficult times," said Eric Schultz, deputy White House press secretary. "His decades of experience turning around both public and private institutions continue to make him the right person to lead this agency."
The White House's defense of Koskinen came two days after Republican members of the House Oversight and Government Reform Committee publicly called for Koskinen's removal.
Twenty-one members of the committee sent a lengthy letter to the president outlining evidence that Koskinen had provided false testimony, presided over the destruction of evidence and failed to adequately search for requested documents.
Schultz dismissed the Republicans that "tried to make news on this" Monday by calling for Koskinen's ouster.
They have vowed to impeach the IRS commissioner if the president declines to remove him.
The White House spokesman said the tax agency has been "cooperative" with several investigations, noting IRS officials had attended 25 congressional hearings and produced more than a million pages of documents.
Schultz pointed to the response of Rep. Elijah Cummings, the top Democrat on the oversight committee, who earlier this week highlighted an inspector general report that had uncovered no evidence of partisanship in the IRS targeting scandal.
However, a recent watchdog report found loopholes in the tax-exempt unit's process for selecting groups to be audited. The holes could allow political or religious bias to seep into the process, according to the report.