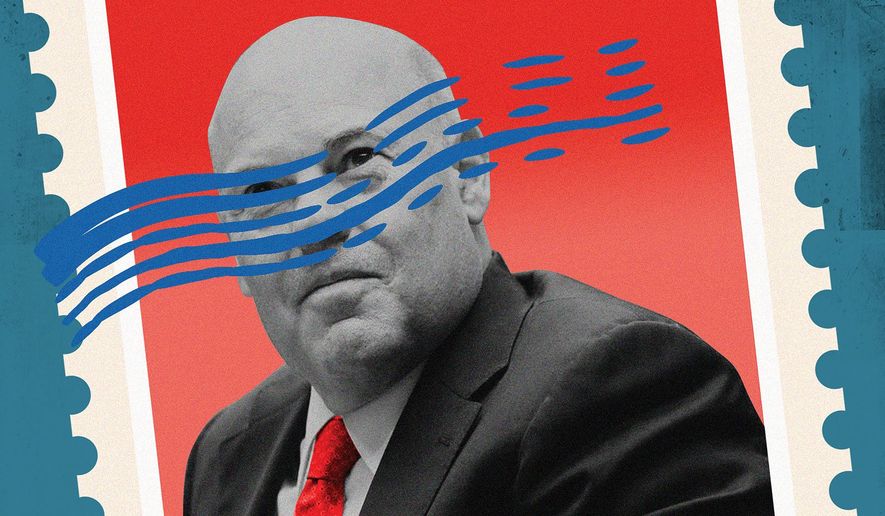 Controversial U.S. Postmaster General Louis DeJoy's initiatives to get the chronically mismanaged United States Postal Service back on sound financial footing are already bearing good fruit. His back-to-basics approach, which relies on strengthening core competencies and relying on increased efficiency, will likely keep U.S. taxpayers from having to spend billions to keep one of the world's oldest postal systems in operation.
A Trump appointee, Mr. DeJoy drew the ire of progressives during the 2020 campaign when they accused him of making changes that would interfere with the ability of voters who could not get to the polls because of pandemic restrictions from voting by mail.
It would be a shame if partisan political concerns were allowed to derail his reform plans. The 10-year program Mr. DeJoy has pulled together will allow it to remain a self-sustaining entity funded by those who use the mail to send letters, catalogs, magazines, and packages for years going forward. The allegations against him have generally been disproven, at least as far as his leadership of the postal service is concerned. Some nonetheless would like to use them to block his initiatives from being enacted, even those Congress has endorsed in the bipartisan postal reform legislation currently under consideration.
---
The Postal Service Reform Act of 2021 (introduced in the U.S. Senate by Democrat Gary Peters of Michigan and Republican Rob Portman of Ohio) gives the Postal Service what it needs to eventually return to profitability.
Absent congressional approval for Mr. DeJoy's plan, the USPS projects losses of more than $150 billion over the next 10 years. Mr. DeJoy and congressional postal leaders understand the problem — the decline in mail volume that's taken place since the introduction of email and text messaging — and at least part of the solution, which lies in its e-tail driven package business.
---
It's a strange turn of events. The last time Congress passed a piece of postal reform legislation, the primary concern was that the Postal Service might use earnings from its monopoly mail business to subsidize the cost of comprehensive package delivery — a globally competitive business.
Instead, the opposite occurred. Package deliveries are keeping the Postal Service afloat. Last year they generated a net $11 billion for the USPS over and above what it costs to deliver packages to every address in the continental United States six days a week.