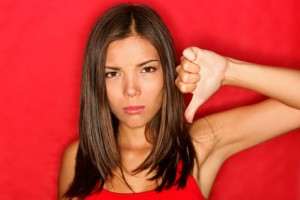 Remember Julia? That cute little cartoon the Obama folks created to illustrate how the president's policies would provide "health and economic security" for women at all of life's stages?
The real-life Julias aren't buying.
A CNN/ORC International poll out this week finds 60 percent of women opposing ObamaCare. This follows a Kaiser Health Tracking Poll that found half of American women holding an unfavorable view of the law — against only 32 percent in support. In fact, almost all of the increase in the overall unpopularity of ObamaCare can be attributed to the growing number of women rebelling against it.
No doubt this explains why First Lady Michelle Obama has just launched her own campaign to get young people to "ring in the New Year with new coverage." The White House knows it has a big problem with women.
We can't say we're surprised. We have always believed that, like everyone else, when women got a taste of what ObamaCare would mean for themselves and their families, they would not be happy. That helps explain how a year that started with the White House's claims about a GOP war on women is now drawing to an end with women declaring war on ObamaCare.
The CEO of the Independent Women's Forum, Heather Higgins, puts it well. "The members of the Obama administration," she told us, "have really been users and abusers of women, trading on their trust, plying them with false promises, offering them small benefits, while taking away the most important things: not only the plans they liked and counted on, but their personal relationships with the very doctors on whom so many rely."
The incredible thing here is not that American women are turning against President Obama because of his horrible health-care law. It's that the White House was condescending enough to think women wouldn't figure it out.
.     .     .     .     .     .     .     .     .     .     .     .     .     .     .     .     .     .
This article was written by the editorial board of the New York Post.