by Michael Bastasch     •      Daily Caller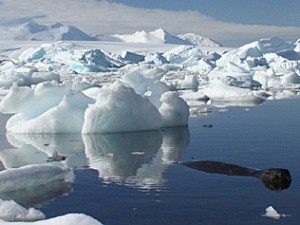 Data from America's most advanced climate monitoring system shows the U.S. has undergone a cooling trend over the last decade, despite recent claims by government scientists that warming has accelerated worldwide during that time.
The U.S. Climate Reference Network was developed by the National Oceanic and Atmospheric Administration (NOAA) to provide "high-quality" climate data. The network consists of 114 stations across the U.S. in areas NOAA expects no development for the next 50 to 100 years.
The climate stations use three independent measurements of temperature and precipitation to provide "continuity of record and maintenance of well-calibrated and highly accurate observations," NOAA states on its website. "The stations are placed in pristine environments expected to be free of development for many decades." In essence, NOAA chose locations so they don't need to be adjusted for "biases" in the temperature record.
Data compiled from these stations shows a slight cooling trend over the U.S. for the past decade.
"Clearly, a 'pause' or 'hiatus' exists in this most pristine climate data," writesAnthony Watts, a veteran meteorologist and publisher of the science blog Watts Up With That. "In fact, a very slight cooling trend appears."
Watts's plotting of U.S. Surface Climate Observing Reference Networks (USCRN) data comes after NOAA researchers put out a study claiming there's been no "hiatus" in global warming– a 15-year period with no significant rise in the world's average temperature. Basically, NOAA made adjustments to weather stations, buoys and ships that increased the warming trend from older data.
"Newly corrected and updated global surface temperature data from NOAA's [National Centers for Environmental Information] do not support the notion of a global warming 'hiatus'," NOAA scientists wrote in their study.
NOAA found that from 1998 to 2012 there was "more than twice as much warming as the old analysis at the global scale," at 0.086 degrees Celsius per decade compared to 0.039 degrees per decade.
"This is clearly attributable to the new [Sea Surface Temperature] analysis, which itself has much higher trends," scientists wrote. "In contrast, trends in the new [land surface temperature] analysis are only slightly higher."
NOAA's latest climate adjustments were sharply criticized by climate scientists skeptical of man-made global warming. Skeptics argued NOAA's data adjustments were largely unwarranted and excluded data that didn't fit with the global warming narrative.
"My bottom line assessment is this," wrote Dr. Judith Curry, a climate scientist at Georgia Tech. "I think that uncertainties in global surface temperature anomalies is substantially understated."
"The global surface temperature datasets are clearly a moving target," Curry added. "So while I'm sure this latest analysis from NOAA will be regarded as politically useful for the Obama administration, I don't regard it as a particularly useful contribution to our scientific understanding of what is going on."
What's interesting about the USCRN data is that it was created to provide scientists with "long-term sustainable and robust climate observations that are necessary to document long-term climate change trends for the United States," according to NOAA. Much of this relies on the fact that these climate stations are placed in areas that don't need to be adjusted for interference, like urban heat created in cities.
NOAA's latest temperature update did not include USCRN data. One reason for this may be that the USCRN stations only have about a decade of data on them, which could be considered too short of a time period to use them in their analysis.
It should also be noted that USCRN only covers the U.S., including Hawaii and Alaska, but the rest of the world lacks these high quality weather stations that don't require temperatures to go through ex post facto adjustments by NOAA.
Skeptics, however, argue that USCRN data could deflate future arguments of rapid warming made by NOAA and others.
"So, since this state of the art network requires no adjustment, we can most surely trust the data presented by it. Right?" Watts asked.
"While we seldom if ever see the USCRN mentioned in NOAA's monthly and annual 'State of the Climate' reports to the U.S. public, buried in the depths of the [National Climatic Data Center] website, one can get access to the data and have it plotted," Watts added. "We now have 10 years, a decade, of good data from this network and we are able to plot it."