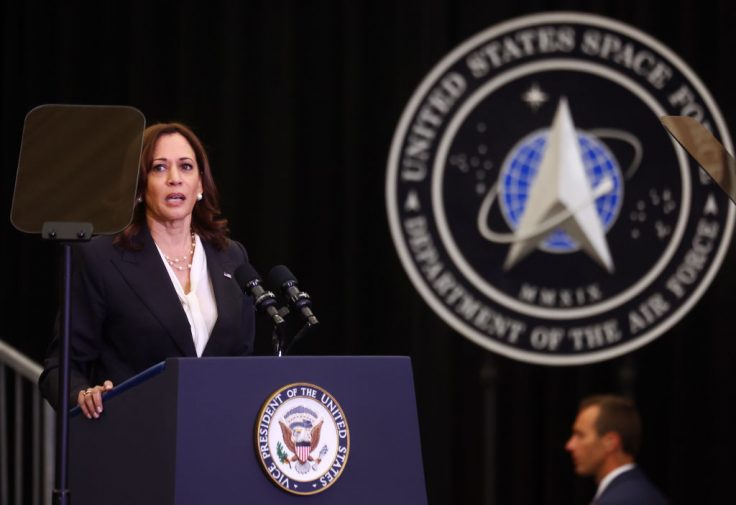 The Biden administration is ending missile tests against defunct spy satellites, making the United States the first world power to do so.
In a Monday speech at Vandenberg Space Force Base in California, Vice President Kamala Harris said the United States will no longer conduct the "dangerous" missile tests, which scatter debris in space that could threaten astronauts, weather and GPS satellites, and U.S. military interests.
The announcement comes after Russia in November destroyed a Soviet-era satellite with a missile, a decision Harris called "reckless" and "irresponsible." The United States and China have not conducted a missile test in more than 10 years. About a dozen have been conducted since 1960 by the United States, China, India, and Russia.
Rep. Mike Waltz (R., Fla.), a member of the House's Armed Services Committee and Science, Space, and Technology Committee, said the decision "handicaps" the United States' ability to "deter future conflicts."
"While the Chinese Communist Party launches more into space than the rest of the world combined, the Biden administration has opted to diminish our space capabilities by banning anti-satellite missile tests," Waltz said. "We deter future conflicts by showing the capabilities to confront and defeat our enemies, not by hoping the CCP and Russia will cease military tests after the United States does. The Biden administration should understand this decision only handicaps the United States and reverse course immediately."