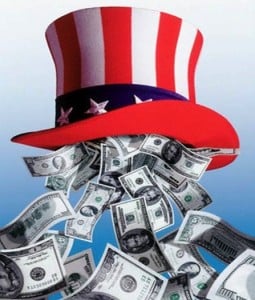 A third federal appeals court ruled that President Obama's recess appointments of three National Labor Relations Board members was unconstitutional.
The 4th U.S. Circuit Court of Appeals joined federal appeals courts in the District of Columbia and Philadelphia in ruling that the Senate wasn't really in recess when Obama filled vacancies on the National Labor Relations Board (NLRB) during an extended holiday break in January 2012.
On Jan. 4, 2012, President Obama appointed Deputy Labor Secretary Sharon Block, union lawyer Richard Griffin and National Labor Relations Board (NLRB) counsel Terence Flynn to fill vacancies on the five-member NLRB, which referees labor-management disputes and oversees union elections. At that time, Obama claimed he was making "recess appointments." However, since the Senate was not in recess, that claim was disingenuous and unconstitutional as it removed the normal checks and balances on presidential appointments.
Now three high level federal courts have heard the case and all three have ruled that Obama violated the Constitution and that he did not have authority to by-pass the U.S. Senate. Interestingly, the Senate Obama was by-passing is controlled by Obama's Democratic allies.
The Obama Administration has appealed the decision to the U.S. Supreme Court which has agreed to hear the D.C. case. However, before the Supreme Court hears the matter, the dispute might be resolved politically. Just this week, Obama withdrew the names of the two current NLRB members who have been "serving" as "recess appointments" since early January 2012 and nominated two new NLRB appointees — former AFL-CIO lawyer Nancy Schiffer and Kent Hirozawa, counsel to NLRB Chairman Mark Pearce. These two new appointees, if confirmed, would replace the current occupants who were disingenuously appointed by Obama as recess appointments even though the Senate was not in recess.
The NLRB's rulings have been hurting both workers and job creators in favor of labor unions. In a down economy, it is doubly costly to favor unions over workers and job creators and helps explain why the so-called recovery has been largely a job-less one.
For more information on how the NLRB is harms job creation and those seeking work, go here.