by Jason Stverak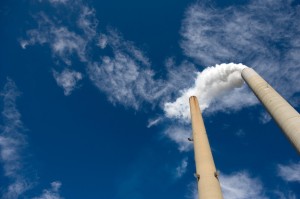 President Obama's call for the EPA to impose new regulations on coal-fired power plants was a giveaway to the environmental lobby at the expense of the American worker. By crusading against coal, Obama is willfully hurting the very working-class Americans around whom he structured his reelection campaign and endangering the economic recovery he continues to promise.
Coal is mined in 25 states and is responsible for over 550,000 American jobs, most of them blue-collar. It's also the cheapest source of electricity available — 22 of the 25 power plants with the lowest operating costs in the U.S. are fueled by coal — which is a major reason why Americans enjoy some of the lowest electricity costs of any free-market economy.
No matter which way you look at it, coal is the backbone of American power. With 272 billion tons of coal — one quarter of the world's coal supplies — readily available within our borders, it is a secure, low-cost fuel, and it accounts for nearly half of the nation's electric power supply. The administration has not yet released the precise details of its plan, but a emission limits could cause utility rates to skyrocket and cut to the core of our nation's system of generating power — precisely the goal of the green groups cheering Obama's anti-coal agenda.
There was a time when both parties stood as a principled voices for energy development, bringing workers, industrialists, and environmental interests together to forge a responsible path forward on coal and other energy resources. But the Obama presidency has brought that era to a crashing halt, and supporters of coal power within the Democratic coalition are finding themselves marginalized as the White House rushes to embrace environmental groups.
It's no wonder, therefore, that stalwart Democrats from both ends of the ideological spectrum are expressing frustration at Obama's antagonism toward coal. Sen. Joe Manchin (D., W.V.) called Obama's plan a "war on America," and Sen. Heidi Heitkamp expressed similar disappointment. Even Sen. Sherrod Brown, who has been rated as the most liberal member of the Senate, criticized the White House plan for putting jobs at risk rather than creating them. The United Mine Workers of America, which endorses Democrats almost exclusively and supported Obama in 2008, said the plan would inflict "hardship and suffering" on working families.
Furthermore, the sources of renewable energy pushed by the environmental lobby are neither efficient nor nearly as readily available as coal, and no amount of "investment" of our tax dollars in these energy forms could offset the negative effects of reducing our coal output. The math simply doesn't work. A war on coal equals higher energy costs and fewer jobs — not a simple transition to efficient green technologies, because such technologies don't yet exist.
There are ways of ameliorating coal's impact on the environment without threatening jobs and economic stability. Clean coal technologies are evolving, and efforts are underway to create environmentally friendlier technologies for electric utilities, steel mills, cement plants, and other industrial sites that rely on coal. These technologies can help reduce carbon pollution while maintaining the framework that powers our country.
Coal provides electricity to rich and poor alike, creates thousands of jobs, and is an issue on which unions and industry have found common ground. President Obama, whose message is tailored to working- and middle-class Americans, should be the last politician in Washington to spurn coal in favor of alternative energy sources that are presently too expensive for families on a budget. But his sympathies for the green movement have proven more powerful than his loyalty to the Democratic base, and we'll soon all be paying the price for it.
.    .    .    .    .    .    .    .    .    .    .    .
Jason Stverak is president of the Franklin Center for Government and Public Integrity. This article was published at Real Clear Policy.