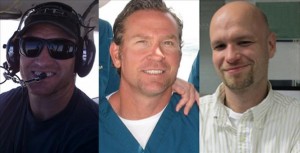 During the second portion of a House Oversight and Government Reform hearing about Benghazi Thursday on Capitol Hill, the majority of Democrats on the Committee left the room and refused to listen to the testimony of Patricia Smith and Charles Woods. Ms. Smith is the mother of Sean Smith, an information management officer killed in the 9/11 Benghazi attack. Charles Woods is the father of Navy SEAL Tyrone Woods, who was also killed.

The far side of the room, shown empty in the photo, belongs to the Democrats. The only Democrats who stayed were Ranking Member Elijah Cummings and Rep. Jackie Speier.
It turns out there weren't a whole lot of Republicans in the hearing room for Smith and Wood's testimony either (only 6). They should have been there. That being said, here's the difference: Republicans have promised Smith and Woods answers about what happened in Benghazi and their continued efforts to hold hearings, issue subpoenas, etc. prove it. Charles Woods went out of his way during testimony to thank Republican Rep. Jason Chaffetz for his help. Democrats have repeatedly called the attack, and it's cover-up, a 'phony scandal' and a political witch hunt.
.      .      .      .      .      .      .      .      .      .      .      .      .
Katie Pavlich is a columnist at Townhall.com.