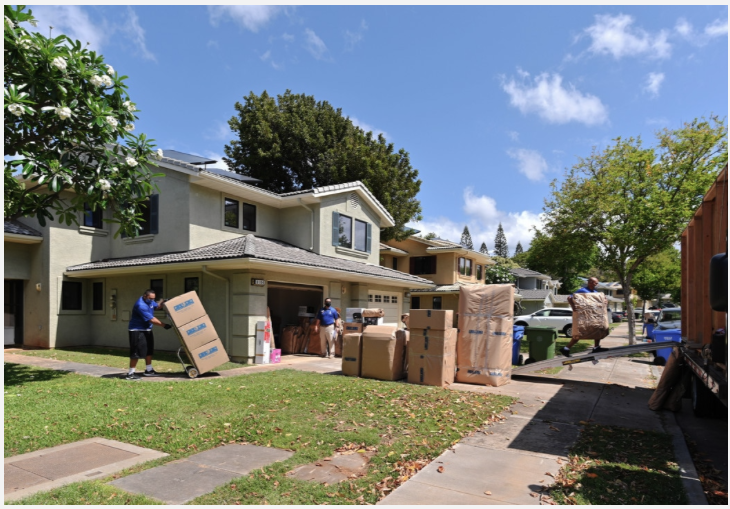 Generally, when we think of multibillion-dollar military contracts, we think of advanced weapon systems or other cutting-edge technologies. However, a recent Pentagon contract that is intended to overhaul how the military moves service members' household belongings has hit the news. In an attempt to both save taxpayer money and provide a streamlined, more reliable, and higher quality moving experience for military families, the Pentagon recently requested proposals to revamp and privatize these moving services for America's military families. The initial contract is valued at more than $7 billion, and with future options and extensions, could exceed $20 billion.
The contract process has been marred with serious misfires. The problem is that the Pentagon originally awarded the Global Household Goods Contract to American Roll-On Roll-Off Carrier Group (ARC) under questionable circumstances. ARC's capacity to actually perform the contract is doubtful. ARC's bid was more than $2 billion higher than competitors who actually have experience and a real track record.
Another problem was that ARC's proposal incorrectly listed Wallenius Wilhelmsen Logistics AS as its parent company. The listed parent company pleaded guilty to bid-rigging and price-fixing only four years ago and faced a fine of $100 million.  On top of that, the Department of Justice indicted three former and current executives in the matter.

It turns out that ARC's parent company is actually Wallenius Wilhelmsen ASA which didn't plead guilty to bid-rigging or price-fixing. However, Wallenius Wilhelmsen ASA is the parent company of both ARC and the convicted company, Wallenius Wilhelmsen Logistics AS, so there is a real and formal corporate genealogical relationship between the ARC and the bid-rigging and price-fixing company.
The contract award was challenged or protested on these and other grounds (a total of nine specific grounds). Normally, protests take up to four months to review, but the Pentagon's TRANSCOM took only two weeks to review its original decision before reinstating it. TRANSCOM only looked at the bid-rigging and price-fixing conviction issue and ignored all the other issues. TRANSCOM's review was focused more on technicalities than real-life concerns.
Bid-rigging and price-fixing issue aside, the formal protests of the contract award to ARC included eight other grounds any one of which would be sufficient to overturn the contract award. As previously mentioned, ARC's bid was more than $2 billion higher than other bids, which were found to be both responsive and technically solid. Why would the Pentagon be willing to pay an extra $2 billion for nothing?
It gets worse. Not only is ARC's bid $2 billion higher than its competitors, but ARC doesn't have the capacity to deal with the massive number of moves that will happen in 2021 due to the 2020 military moves that were postponed and disrupted by COVID-19. ARC has less than 100 employees to oversee all military moves and related subcontractors. Moreover, ARC does not have any experience in military moves, so ARC can't seriously argue that they have state of the art experience that will allow them to get the job done with so few people.
This contract is a once in a generation chance to reorganize the military's moving system to create better accountability and in the end better results for America's military families, all while saving money. However, it seems unlikely to turn out well if the new moving contract is to be administered by a company with a corporate genealogy that includes bid-rigging and price-fixing. Moreover, ARC's large team of subcontractors includes a large number with a questionable performance history. If the goal is to reduce costs and improve moving experiences, this seems a poor way to accomplish the stated goals.
The Pentagon has made a big mistake in awarding this contract to ARC. If the goal is to improve quality, streamline processes, and reduce costs, you don't select a company with zero experience that lacks the capacity to deal with the significant number of military moves that occur every year, and that has bid-rigging and price-fixing convictions with $100 million fines in its corporate family tree. On top of all of that, you don't overpay by $2 billion.
It is time for the Pentagon to get this right and not dig in its institutional heels in defense of its original misjudgment.