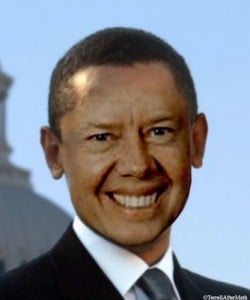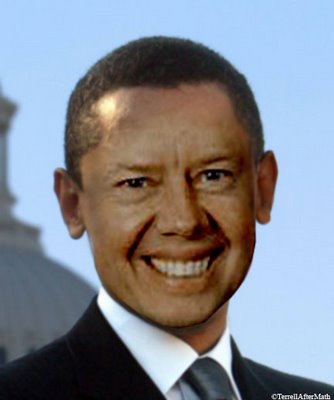 by Jack Kelly
Leaders of other countries don't respect President Barack Obama, said 53 percent of respondents in Gallup's annual World Affairs poll, conducted Feb. 3-6. That only 53 percent of Americans think this is an indictment of the news media's coverage of foreign affairs.
He would lead the world by "deed and example," not try to "bully it into submission," Sen. Barack Obama wrote in Foreign Affairs magazine in 2007.
In a major foreign policy speech in 2008, Mr. Obama said he would focus on "ending the war in Iraq responsibly; finishing the fight against al-Qaida and the Taliban; securing all nuclear weapons and materials from terrorists and rogue states; achieving true energy security; and rebuilding our alliances to meet the challenges of the 21st century."
The key elements of his foreign policy were to be a "reset" of relations with Russia, and outreach to Muslims.
To symbolize "reset," when they met in Geneva, Secretary of State Hillary Clinton presented Russian Foreign Minister Sergey Lavrov with a red plastic button modeled on the "easy button" in the Staples ads.
"I have come here to seek a new beginning between the United States and Muslims around the world," Mr. Obama said in a much ballyhooed speech in Cairo in June, 2009.
No president has talked the talk so well, but walked the walk so badly.
The plastic button Ms. Clinton gave Mr. Lavrov was supposed to say "reset" in English and Russian. But "peregruzka" means "overcharged." Relations went downhill from there.
To appease Russia, President Obama cancelled a ballistic missile defense treaty with Poland and the Czech Republic. But the more concessions he made, the more contempt with which he was treated by Russian President Vladimir Putin.
His Russian policy has been a total failure. But it hasn't backfired as much as has Mr. Obama's "outreach" to Muslims:
• Iran is closer than ever to a nuclear weapon. Mr. Obama weakened economic sanctions as a gesture of goodwill, so now the mullahs have the money to finish the job.
• Saudi Arabia is so angered by Mr. Obama's appeasement of Iran it refused a seat on the U.N. Security Council; so frightened by it the Saudis are talking quietly with the Israelis about joint military action.
• In what had been our foremost Arab ally, Egypt, the president's dalliance with the Muslim Brotherhood has alienated both the military and the people.
• Mr. Obama waged war of dubious legality to oust Moammar Gadhafi in Libya, an evil, mean, nasty, rotten guy, but not, since 2005, a threat to the United States. (He gave up his nuclear weapons program because he was afraid what happened to Saddam Hussein might happen to him.)
In the chaotic aftermath, al-Qaida has established a stronghold there. An al-Qaida affiliate murdered U.S. Ambassador Chris Stevens.
• Seventy percent of the 2,313 Americans killed in Afghanistan died after President Obama escalated the war. They died in vain. The Taliban is expected to take over when U.S. troops leave.
• The fighting in Iraq was over when Barack Obama took the oath of office. His inept diplomacy and premature withdrawal of all U.S. troops permitted an al-Qaida resurgence there.
• Worldwide, al-Qaida is as great a threat today as it was in 2001, the director of national intelligence told Congress last month.
• Peace talks between the Israelis and the Palestinians have gone nowhere, which is nothing new. But Barack Obama is the first U.S. president to lose the trust of both Israelis and Palestinians.
• More than 130,000 people have been killed in the civil war in Syria. President Obama threatened to intervene militarily on one side, then, after pressure from the Russians, in effect switched to the other, to the dismay of our European allies.
Because he so often has "led from behind," blustered and retreated, our enemies don't fear our president; our allies don't trust him; neither do they respect him.
American influence has shrunk along with the president's stature. During the crisis there, Ukraine's defense minister refused to accept calls from our secretary of defense.
Not even the hapless Jimmy Carter made so big a mess. Relations have soured even with Canada, which is tired of being jerked around on the Keystone pipeline.
It's time the news media noticed.
.     .     .     .     .     .     .     .     .     .     .     .     .     .     .     .     .     .
Jack Kelly is a columnist for the Pittsburgh Post-Gazette.