By Bob Cusack and Ian Swanson     •     The Hill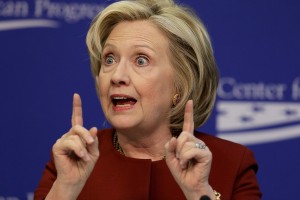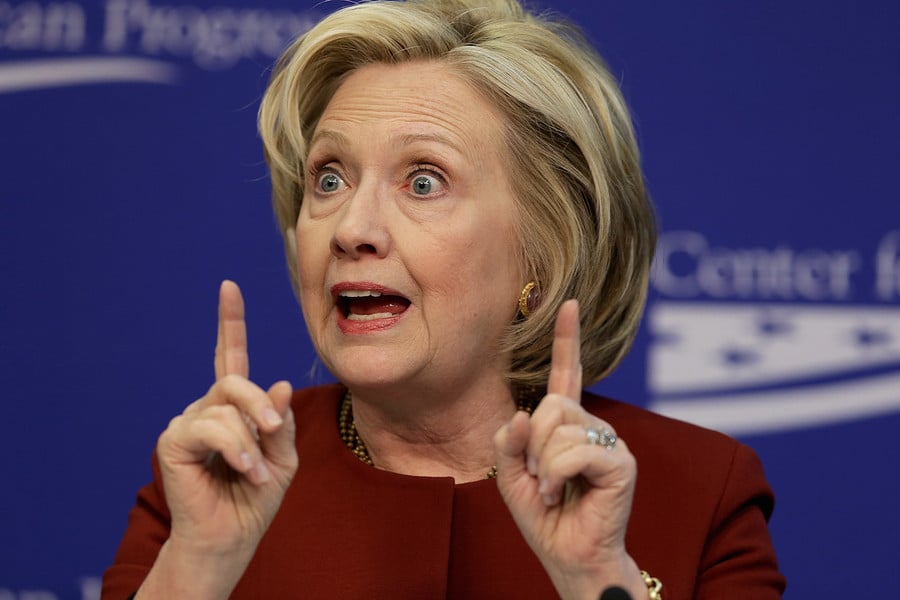 FBI Director James Comey is the pivotal figure in the 2016 presidential race that no one is talking about.
Comey, a Republican appointed by President Obama who enjoys a stellar reputation on both sides of the aisle, is investigating Hillary Clinton's use of a private email server as secretary of State.
Clinton is the overwhelming favorite to win the Democratic presidential nomination next year and is expected to be a tough candidate for any Republican to face in 2016.
Yet the controversy surrounding her private email account remains an Achilles' heel.
The GOP-created House Benghazi Committee flopped in October when Clinton testified for 11 hours. That hearing failed to produce anything newsworthy about her use of a private server and attracted criticism from liberals and conservatives alike.
Its failure makes it clear that the FBI will have the final say on whether Clinton did anything wrong or illegal. And whatever the verdict is, both parties will have to accept it because Comey is, in many ways, untouchable.
The 54-year-old FBI chief, confirmed by the Senate to a 10-year term in a 93-1 vote this summer, is known for his independence and aggressive prosecutions.
The grandson of a police officer in Yonkers, N.Y., he has repeatedly stressed his nonpartisan approach.
When he served in former President George W. Bush's Justice Department, Comey made headlines by rushing to a Washington hospital to prevent White House counsel Alberto Gonzales from getting a bedridden Attorney General John Ashcroft to sign off on reauthorizing a domestic surveillance program.
It's the moment that made Comey's reputation and underlines why Republicans and Democrats expect he'll call the Clinton email investigation as he sees it, no matter the political stakes.
"My folks don't give a rip about politics," the 6-foot-8-inch Comey said earlier this year. "We're competent, we're independent and we're honest."
Comey donated to Sen. John McCain (R-Ariz.) in his 2008 run for the White House and former Massachusetts Gov. Mitt Romney in his 2012 bid for the GOP nomination, but Obama still reportedly considered asking him to serve on the Supreme Court before tapping him for the FBI instead.
Since then, Comey has broken with Obama on a host of issues.
While Obama mocked Republicans for being scared of "widows and orphans" in the debate over accepting Syrian refugees, for example, Comey told Congress that national security officials can not effectively vet all of the refugees for terrorism ties.
Comey and Obama have also disagreed on the "Ferguson effect" — the theory that police are now reluctant to enforce the law because of racial tensions over the killings of young black men.
In an October speech, Comey said he favored legislation to change encryption law, which would compel the private sector to provide access to data and devices for law enforcement when it has a warrant. But the Obama White House has not pushed lawmakers to pass legislation on the matter, which is now back in the headlines following the November terrorist attacks in Paris.
Throughout his career, Comey has taken on some of the most powerful figures in the country. And he has been especially tough when dealing with national security cases.
Comey reportedly pushed for more stringent charges to be brought against David Petraeus for giving classified information to his mistress when he was director of the CIA. Petraeus reached a plea deal to avoid prison time.
Morgan Wright, a cybersecurity expert who has testified before Congress, noted that Comey in May 2014 said Army psychiatrist Nidal Hasan's killing of 13 people at the Fort Hood Army base in 2009 was inspired by al Qaeda, while others in the administration were more circumspect.
"That statement alone tells me everything I need to know about the current investigations," Wright told The Hill. "The investigations will be done, and they will be done right. Comey is not afraid to stake out his position, regardless of which way the political winds blow or who is being investigated. This should provide comfort to the taxpayers and voters and fuel sleepless nights for the targets of the investigation."
In 2004, Comey was a major player in investigating the mishandling of classified information by former President Bill Clinton's national security adviser, Sandy Berger.
"We take issues of classified information very, very seriously," Comey told reporters at the time. "It's our lifeblood, those secrets."
It's unclear what exactly the FBI is reviewing regarding Hillary Clinton's emails or when the agency will release its findings. Comey has only said he is briefed regularly and following the case closely.
The FBI and Clinton campaign declined to comment for this column.
There have been a number of leaks to the press on the FBI's probe, such as in September when the agency reportedly uncovered emails from Clinton's private server that were thought to have been deleted.
After Obama said this fall that he didn't think Clinton's email system posed a national security problem, The New York Times reported that FBI agents were "angered" that the commander in chief would comment on an ongoing investigation. The White House walked back Obama's comments.
Some political observers believe that should the FBI find something incriminating against Clinton, the Democratic Party would seek out another standard-bearer such as Vice President Biden, former Vice President Al Gore or Secretary of State John Kerry. Many establishment Democrats don't believe Sen. Bernie Sanders (I-Vt.) would be a viable nominee in the general election.
But such a move wouldn't be easy.
In a recent white paper published by the Brookings Institution, Elaine Kamarck and Ashley Gabriele point out that in order to secure the Democratic nomination, the winning candidate must be on ballots.
They wrote, "A candidate who is not on a primary ballot can't win delegates from that state — pure and simple. … The candidate who has missed filing deadlines through the end of January has potentially forfeited 2,232 delegates, the number to win the Democratic nomination!"
These bylaws mean that Democrats will likely go into the general election with Clinton as their nominee. But what the FBI concludes will have a major impact on her chances to become the nation's 45th president.
Asked on "60 Minutes" last year what motivated him to rush to Ashcroft's bedside and tell the Bush White House it couldn't have what it wanted, Comey responded, "The rule of law. Simple as that."