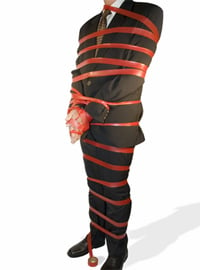 It's a new year and you know what that means — new regulations. The Obama administration has wasted no time in writing them.
The website Regulations.gov lists 141 regulations that have been posted by federal agencies in the last three days alone. Of these regulations, 119 are "rulemaking," meaning they establish a new rule. Twenty-three are "non-rulemaking," meaning the regulations does not establish a new rule.
The largest group of regulations have to do with energy and environmental issues, many of them issued by the Environmental Protection Agency. One new EPA regulation is an amendment to a rule on hazardous emissions from lead smelters.
The EPA has come under fire from lawmakers for cracking down on emissions from coal plants and other carbon-heavy fuels and materials. The agency is also working on 134 major and minor regulations that will take effect in the coming years.
In particular, the agency is under fire for a rule that will be finalized later this year capping carbon dioxide emissions from power plants, effectively banning coal-fired power plants from being built.
"If these regulations go into effect, American jobs will be lost, electricity prices will soar, and economic uncertainty will grow. We need the federal government to work as a partner, not an adversary, and to invest in America's energy future," said West Virginia Democratic Sen. Joe Manchin.
Another new regulation from the Energy Department that has been listed since the new year establishes "test procedures for residential furnace fans." The Energy Department under new leadership from Secretary Ernest Moniz has been less of a lightning rod for controversy, but the department has still been active in pushing for more regulations.
The Energy Department has 82 regulations listed in its latest Unified Regulatory Agenda for 2013. Many of its new rules have to do with energy efficiency and conservation efforts — a major shift in priorities from President Obama's first term where the DOE focused on renewable energy development.
Recently, the DOE announced an agreement with cable providers to improve the efficiency of "pay-TV set-top boxes" that aims to save consumers money and energy.
"These energy efficiency standards reflect a collaborative approach among the Energy Department, the pay-TV industry and energy efficiency groups — building on more than three decades of common-sense efficiency standards that are saving American families and businesses hundreds of billions of dollars," Moniz said in a statement. "The set-top box efficiency standards will save families money by saving energy, while delivering high quality appliances for consumers that keep pace with technological innovation."
.     .     .     .     .     .     .     .     .     .     .     .     .     .     .     .     .     .
Michael Bastasch writes for the Daily Caller.