By New York Post Editorial Board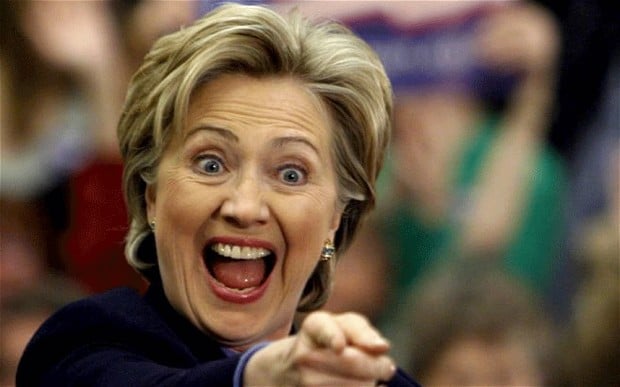 The State Department just knocked a gaping hole in Hillary Clinton's happy e-mail fable.
State, the Associated Press reports, won't release 22 of Clinton's messages to the public because they contain too much most-secret information.
OK: Clinton's only promised that none of her e-mails were labeled "classified" — so she's technically not a blatant liar.
But US intelligence agencies have determined these message contain enough sensitive information that even blacking out whole passages isn't enough to make them safe for public view.
These e-mails are part of a trove of 7,000 pages — the last from Hillary's private server the State Department was poring through — that were to be released this month.
But State's not done: Last week, it declared that the winter storm would cause a delay — conveniently until after Monday's Iowa caucuses.
And this week, State added another delay: It got a late start in getting clearances from various intelligence agencies, so it now won't finish until Feb. 29 — after the New Hampshire and South Carolina primaries.
By holding the "top secret" e-mails on her home-brew server, Clinton should be looking at 22 criminal counts. But her campaign is claiming she's just a victim — of bureaucratic overclassification.
Funny: Hillary's staffers should have no way of knowing if that's so — unless she let them view the e-mails, which would be another crime.
At a minimum, there's this: In just 11 months, the Clinton camp's defense has gone from claiming "no classified" material was ever on her private server to insisting nothing "marked" classified was there to telling America that, well, it's all "overclassified."
Not that Team Hillary is alone in lame-denial-land. White House Press Secretary Josh Earnest said Friday that the FBI's investigation "does not seem to be . . . trending" in the direction of an indictment.
How the heck would he know? No one in the White House should be privy to what's going on in this Justice Department probe.
Unless, of course, information is being illegally leaked . . .
To sum up: Hillary Clinton's defense of her conduct is now reduced to technicalities; the State Department looks to be slow-walking the release of her e-mails with an eye on the campaign calendar — and the White House seems to know a bit too much about an unfolding investigation.
It's almost like a coordinated coverup.