By Kyle Becker     •     Independent Journal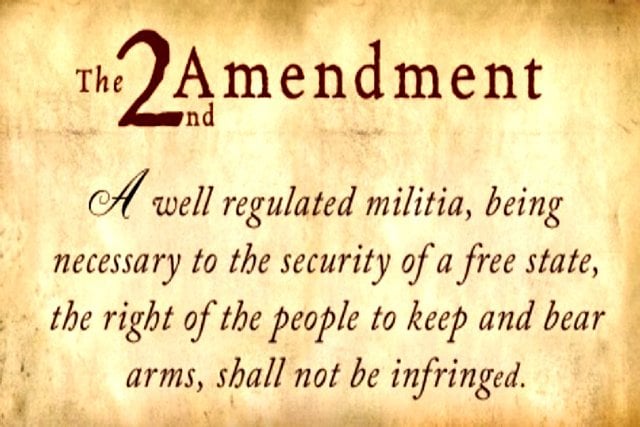 The deadliest mass shooting in U.S. history has tragically just taken place at The Pulse nightclub in Orlando, Florida. The nightmarish attack claimed the lives of 49 Americans, and wounded 53 more.
Many Americans are rightly searching for answers about what went wrong and how do we prevent more from occurring.
In the midst of all this confusion and national soul-searching, some startling claims have been made about the mass shootings in the United States compared with the rest of the world.
One of the more extravagant was that the frequency of shootings in the U.S. is more than one a day, meaning that there have purportedly been 173 mass shootings in 164 days in 2016:
The Orlando shooting is the 173rd U.S. mass shooting in 164 days in 2016 https://t.co/72hxTdfxXH pic.twitter.com/gRHL8yXTtj

— Erin Ruberry (@erinruberry) June 12, 2016
However, the source massshootingtracker.org qualifies a "mass shooting" as any shooting incident with more than 4 injuries.
An article in the New York Times by Mark Follman of Mother Jones, on the other hand, clarifies that this coding of data can be misleading:
For at least the past decade, the F.B.I. regarded a mass shooting as a single attack in which four or more victims were killed. (In 2013, a mandate from President Obama for further study of the problem lowered that threshold to three victims killed.) When we began compiling our database in 2012, we used that criteria of four or more killed in public attacks, but excluded mass murders that stemmed from robbery, gang violence or domestic abuse in private homes.
Our goal with this relatively narrow set of parameters was to better understand the seemingly indiscriminate attacks that have increased in recent years, whether in movie theaters, elementary schools or office parks.
The statistics now being highlighted in the news come primarily from shootingtracker.com, a website built by members of a Reddit forum supporting gun control called GunsAreCool. That site aggregates news stories about shooting incidents — of any kind — in which four or more people are reported to have been either injured or killed.
Much like the massshooting.org data, the shootingtracker.com data characterizes any shooting incidents with four or more victims as a "mass shooting."
Such claims have been used to promote the argument that mass shootings at such a frequency don't happen in other nations (with stricter gun control and even gun bans), and furthermore, that the higher rate is a justification for increased gun control measures of various kinds.
The president made the claim that mass shootings don't happen in other countries after the heinous Charleston shooting, which killed nine people.
"I say this every time we have one of these mass shootings. This just doesn't happen in other countries," President Obama said.
The president also made the statement in Paris, the site of a recent armed ISIS attack that killed 130 civilians, and the location of Charlie Hedbo magazine attacks that killed 12 people and injured 11 people in January.
So, are the president's claims true?
The following is a chart of mass shooting statistics, when corrected for population. It shows that the U.S. has comparable frequency to other nations when accounting for its large population size. It should also be noted that the U.S. by far has most armed citizens in the world.
The Rampage Shooting Index. Taken from a now-defunct website, assembled data from around the world to construct a per capita mass shootings index that controls for population differences. [Update: Archived data based on OECD and other statistics can be found here.]
And since we're just talking about members of the OECD (Organization for Economic Co-operation and Development), we can assume these 34 countries are sufficiently "advanced" to enter into the discussion.
The bottom line: The United States falls from number one due to its frequency of 38 mass shootings from January 1, 2009 to December 31, 2013 (which would be number one without correcting for population) to number seven.
Security Magazine commented on the data findings:
Between January 1, 2009, and December 31, 2013,there were 413 fatalities from mass shootings in the 34 member states of the Organization for Economic Cooperation and Development (OECD). From the five-year period of 2008-2012, there were 373 total spree shooting fatalities.
According to the OECD's latest version of the Rampage Shooting Index, a pair of deadly shootings in Switzerland in early 2013 pushed the U.S. out of the top five OECD nations for the most per capita fatalities, but the U.S. continues to have the most rampage shooting deaths (one reason could be its size – The U.S. population accounts for 25 percent of the OECD total). However, the U.S. saw a drop in mass shooting deaths from 93 in 2012 to 68 in 2013.
The U.S.' index of 0.12 per 5,000,000 places it behind Norway (recall the Anders Breivik massacre), Finland, Slovakia, Israel, and Switzerland – at half the ratio.
Another thing one might note: The top 5 countries for mass shootings per capita all have "restrictive" gun policies.