by Morgan Chalfant     •     Washington Free Beacon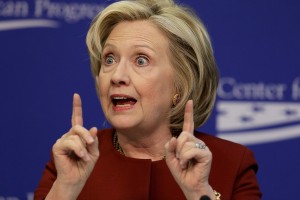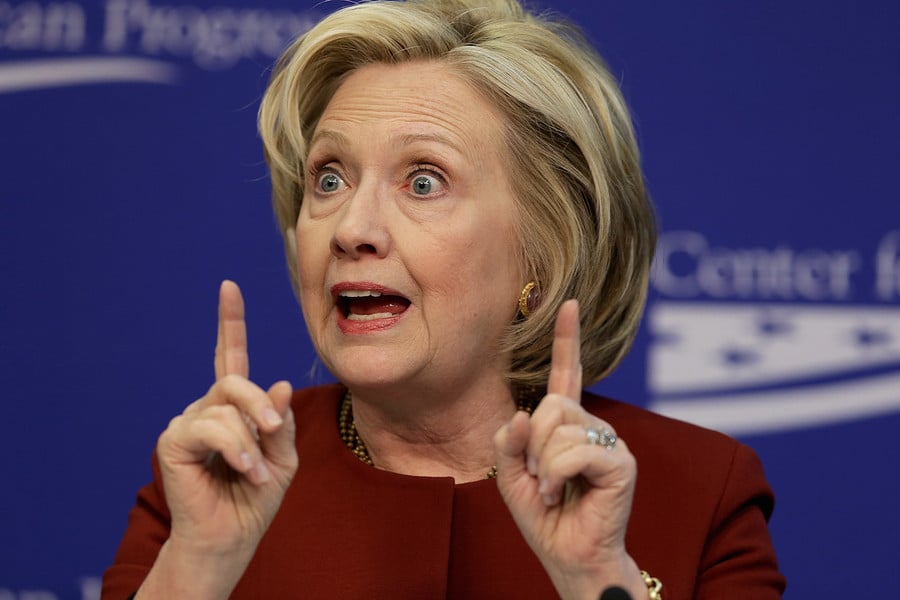 Markings on no fewer than four emails contained on Hillary Clinton's private system were changed to a category that blocks Congress and the public from viewing their contents, according to State Department whistleblowers.
Fox News reported:
The changes, which came to light after the first tranche of 296 Benghazi emails was released in May, was confirmed by two sources–one congressional, the other intelligence. The four emails originally were marked classified after a review by career officials at the State Department. But after a second review by the department's legal office, the designation was switched to "B5"–also known as "deliberative process," which refers to internal deliberations by the Executive Branch. Such discussions are exempt from public release. The B5 coding has the effect, according to a congressional source, of dropping the email content "down a deep black hole."
One of the lawyers present during the review by State's legal office was government attorney Catherine Duval, who was a key player in the controversy surrounding ex-IRS official Lois Lerner's missing emails related to the investigation of the agency's targeting of conservative groups.
Duval, who is now spearheading the release of materials related to the 2012 attack in Benghazi, formerly worked for the same law firm as the Clintons' private attorney David Kendall.
Republican lawmakers have accused Duval of withholding Clinton emails and important information.
The emails in question now marked with B5 coding are not included in the batch of messages marked classified by the inspector general of the intelligence community.
However, the congressional source said Inspector General I. Charles McCullough III referenced the matter in a July 23 letter to Congress during which he encouraged "that State FOIA officials implement a dispute resolution process in regard to differences of opinion about classification levels and exemptions."
"State has not yet provided sufficient information for us to close this recommendation," McCullough said.
The whistleblowers, who said there the State Department is trying to conceal the extent to which the former secretary of state stored classified information on her personal system, told officials in the intelligence community they were not in agreement with the B5 changes.
State spokesman John Kirby said "the Department has complete confidence that its attorneys–who are almost exclusively career Department lawyers–perform to the highest professional and ethical standards, including in connection with the review and release of Secretary Clinton's emails."
Kirby also called Duval "an exceptional professional."
Nearly 700 Clinton emails in the latest batch of 7,000 pages released by the State Department are labeled with B5 coding, rendering it impossible to know their relevance to the current FBI investigation of Clinton's server.