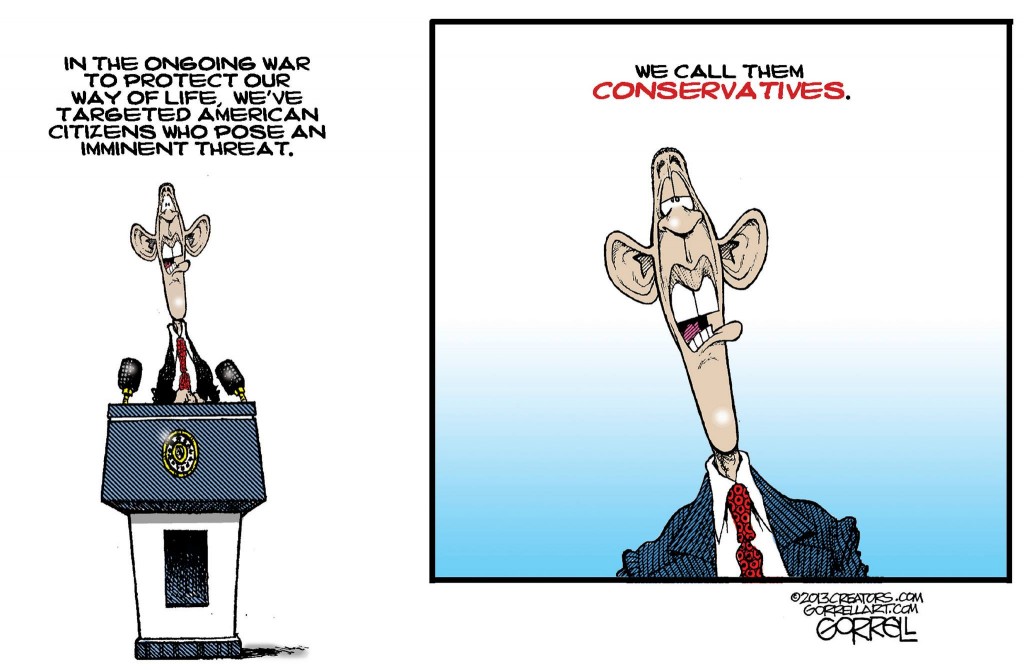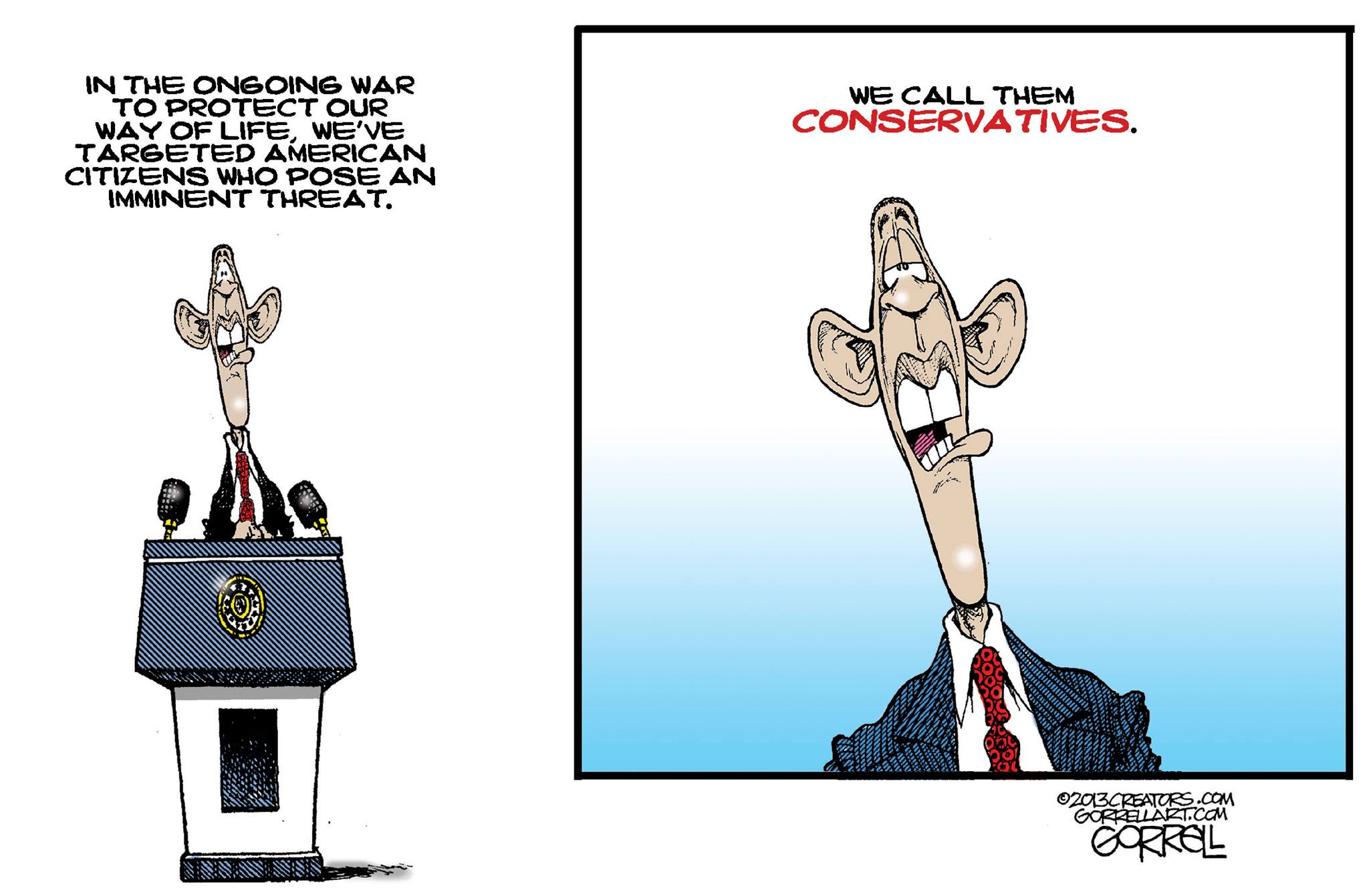 by Steve Huntley
President Barack Obama maintains there's "not even a smidgen of corruption" in the Internal Revenue Service's targeting of tea party and conservative groups, that it was just the result of "bone-headed decisions" by low-level IRS technocrats.
But testimony at a congressional hearing last week raised red flags about IRS abuse of conservatives that should trouble Americans no matter what their political leanings.
When the IRS revelations broke, Obama promised a full investigation. Yet Cleta Mitchell, an attorney for a number of tea party and conservative groups targeted by the IRS, testified, "None of my clients have received a single contact from the FBI, the DOJ [Department of Justice] or any other investigator regarding the IRS scandal."
She detailed for a House oversight subcommittee several areas worthy of criminal investigation into the taxman's singling out conservative groups for special scrutiny and intrusive questioning regarding their nonprofit tax status.
In 2012, then IRS commissioner Doug Shulman told Congress there had been no targeting of tea party groups even though we now know it had been going on since 2009. "The last time I checked, lying to Congress is a felony," Mitchell said.
Confidential donor information about several conservative groups, including the National Organization for Marriage, the Texas Public Policy Foundation and the Republican Governors Public Policy Council, were leaked to their political foes or the public. "That is a crime," she noted.
And Mitchell pointed to the elephant in the room in the IRS controversy: former IRS executive Lois Lerner invoking her Fifth Amendment right against self-incrimination before the same subcommittee. "She apparently knows of criminal acts involved in this scandal."
Also testifying was one of Mitchell's clients, Catherine Engelbrecht, owner of a small Texas manufacturing firm who organized two non-profits, one of them True the Vote.
In running a business for two decades, she had never been investigated by the federal government. But since the beginning of her political activism in 2010, "my private business, my nonprofit organizations, and family have been subjected to more than 15 instances of audit or inquiry by federal agencies." Those include the IRS, the Occupational Safety and Health Administration, the Bureau of Alcohol and Firearms, and the FBI.
I guess the administration wants us to believe that is all coincidence.
The top Democrat on the panel, Elijah Cummings, tried to discredit Engelbrecht by accusing True the Vote of sending poll watchers to minority districts. Engelbrecht said her group only trains election volunteers and doesn't send them anywhere.
Conservatives are outraged that the mainstream media and many civil rights groups swallow hook, line and sinker the White House position that the IRS is a "phony scandal."
It is unimaginable that IRS special scrutiny of liberal groups during a Republican administration would be written off as bureaucratic bungling.
To many conservatives, Obama's assertion of "not even a smidgen of corruption" sounds a lot like another White House's claim that Watergate was "a third-rate burglary."
.     .     .     .     .     .     .     .     .     .     .     .     .     .     .     .     .     .     .     .     .
Steve Huntley is a columnist at The Chicago Sun-Times.