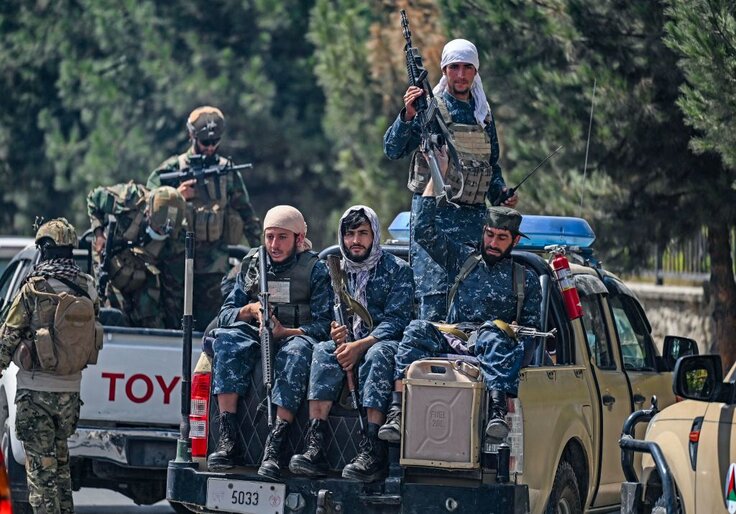 Republican lawmakers are pressing the Biden administration to disclose what safeguards are in place to stop U.S. humanitarian aid to Afghanistan from enriching the Taliban, according to a letter sent Friday to the U.S. Agency for International Development.
Eleven lawmakers, led by House Foreign Affairs Committee member Rep. Tim Burchett (R., Tenn.), say they "are concerned about the possibility of U.S. taxpayer dollars funding the Taliban's terrorist regime," according to the letter, which was obtained by the Washington Free Beacon. They are demanding that USAID, which is in charge of handling aid to Afghanistan, show what steps they have taken to ensure the Taliban cannot intercept these funds.
"Humanitarian aid to Afghanistan will finance Taliban terrorists if it is incompetently distributed," Burchett told the Free Beacon. "The Biden administration needs to lay out what steps it is taking to prevent this from happening and adding more pain to last summer's embarrassing withdrawal from the country."
With more than $300 million slated to flow into Afghanistan this year as part of an effort to keep the country afloat after the Taliban regained control, the Biden administration has been mum about how it is preventing these funds from lining the Taliban's pockets. The terrorist regime controls the nation's coffers, meaning that any aid dollars that make their way to the government are at risk of being stolen. With this new infusion, nearly $800 million in aid will have been provided to the war-torn country since October 2020, making the United States Afghanistan's largest donor.
USAID, in announcing the latest infusion of $308 million earlier this year, said that it is working with the Taliban to ensure aid makes its way to the people. The agency, however, did not detail the safeguards it has put in place.
"The United States continues to urge the Taliban to allow unhindered humanitarian access, safe conditions for humanitarians, independent provision of assistance to all vulnerable people, and freedom of movement for aid workers of all genders," USAID said in a statement this week.
The Republican lawmakers say these assurances are not good enough. The Treasury Department in September 2021 issued sanctions waivers to permit U.S. transactions with the Taliban, prompting concerns the Taliban is playing a critical role in distributing American aid.
The lawmakers want answers from USAID "in light of the administration's dealings with the Taliban, and knowing that the Taliban has a history of diverting and profiting from U.S. assistance to Afghanistan," according to the letter.
The agency must also provide assurances that it will cooperate "with Congress as it conducts its constitutionally authorized oversight into all U.S. foreign assistance to Afghanistan," according to the letter. The lawmakers are seeking a commitment from the administration to "reassess and pause" U.S. assistance to Afghanistan if it is determined the cash is funding the Taliban.
The American people, the lawmakers write, "deserve to have confidence that their tax dollars are not funding terrorist activities."