In Kentucky, Elaine Chao Endures Racist Attacks From Liberals
by Ron Christie    •    Daily Beast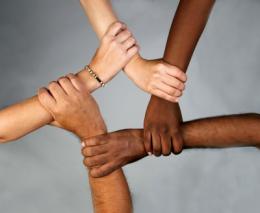 The former Republican Secretary of Labor has had to deal with a number of bigoted comments from Democratic partisans in the last year. So why is racism treated differently when it comes from the left?
One can hardly turn on cable news without hearing someone say that Republicans are racists trying to roll back the clock on civil rights. Having a policy disagreement with President Obama, many of his partisan supporters argue, is nothing more than thinly veiled racism.
But Democrats who imagine racist slights and "dog whistles" at every turn would be wise to look at the vicious anti-Asian bigotry on display in Kentucky, which is being fomented by supporters of their so-called progressive party.
Elaine Chao, who came to America from Taiwan at the age of 8, is a successful businesswoman and a graduate of Harvard Business School. She has also served our country in numerous positions, most recently as Secretary of Labor during the George W. Bush administration. She also served for a time as director of the Peace Corps. Having worked with Elaine during my time in the White House, I can say you will not find a more principled, honest and decent individual.
Except that there's one problem: Elaine Chao is married to Senate Minority Leader Mitch McConnell. And some Democrats are so desperate to hold on to power that they will resort to anything—including racist attacks—to demean and belittle their political enemies.
This past weekend, as Senator McConnell spoke to supporters at the Fancy Farm event in Kentucky, he sought to confront the "War on Women" rhetoric of his Democratic opponent, Alison Lundergan Grimes, by noting his wife's accomplishments. "And the biggest asset I have by far is the only Kentucky woman who served in a president's cabinet, my wife, Elaine Chao," he said to applause from the crowd.
It didn't take long for Kathy Groob, the founder of the pro-Democrat PAC Elect Women, to start mocking Chao's heritage on Twitter. "She's not from KY…She is Asian and [President George W.] Bush openly touted that," Groob said. In other tweets, Groob referred to Chao as McConnell's "Chinese wife," and said McConnell is "wedded to free trade in China."
She later deleted her offensive tweets and deactivated her Twitter account. National and Kentucky Democrats, to their credit, quickly denounced her remarks.
Still, the incident left me scratching my head. A prominent Democrat attacks a spouse of a Republican candidate based on the color of her skin, but the reaction from the national media has been largely muted. One can only imagine the reaction had a GOP operative made the exact same slur against the spouse of a Democratic candidate. There would be wall-to-wall coverage on MSNBC, disapproving editorials from The New York Times, and warnings from the DNC that Republicans are looking to bring us back to the days of internment camps and Jim Crow. Talking Points Memo, a liberal website that delights in highlighting the ramblings of obscure GOP statehouse backbenchers, would use a story like that to insinuate that conservatives are, by and large, racist.
And this isn't even the first time Democrats in Kentucky have attacked Chao's ethnicity. Last year, a Democratic super PAC called Progress Kentucky tweeted that McConnell's marriage to Chao "may explain why your job moved to #China."
MSNBC and other liberal media outlets sympathetic to Obama persistently argue that Republican antipathy toward the president is rooted in racism. Again and again, progressives are happy to argue that opposition to Obama stems from him being black, not his wrongheaded policies. But when Democrats deploy racist attacks, progressives and their allies in the media have a habit of going quiet.
There is a vicious double standard at play here. Racist attacks against Justice Clarence Thomas, former Maryland Lieutenant Governor Michael Steele or South Carolina Senator Tim Scott are yawned at and rarely mentioned in the mainstream media. If one is a person of color and a conservative, one must then be an Uncle Tom, a sellout to his or her race. My email inbox bears testament to this fact nearly every week.
However, if a Republican says something bigoted, the individual must be shamed, fired, and run out of town for their intolerant racism. And that's fine—racism is racism, and should always be deplored. But it's silly to hold Democrats to a different standard because their ideology is supposedly more enlightened.
America's greatest strength is our diversity of culture. Racism is not to be tolerated in our society under any circumstances. That needs to be the rule, the universal standard, regardless of whether the offender is a Republican or a Democrat. Enough is enough.