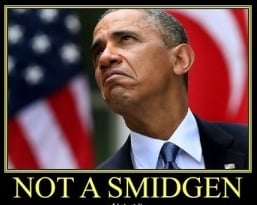 by the Editorial Board     •     Detroit News
President Barack Obama continues to describe the growing evidence that the IRS intentionally targeted conservative groups as a phony scandal, this week urging congressional Republicans to "stop hatin' " and get to work on his agenda.
His mocking of the GOP came while a House investigation led by Rep. Dave Camp, R-Midland, was releasing the latest batch of emails from retired IRS official Lois Lerner, who was in charge of nonprofit applications during the time of the controversy.
Lerner, who has refused to testify before Congress, calls conservatives "—holes" and "crazies" in the emails, and frets about the damage they're doing to the country.
It is increasingly apparent that Lerner was an ardent partisan who used her position to punish opponents of the president, and thus stifle free speech.
That's not a phony scandal. It's a serious affront to civil liberties. And it merits the attention of an independent prosecutor.