By Jesse Byrnes     •     The Hill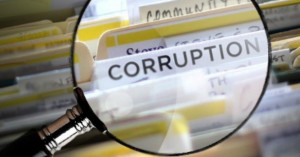 President Obama's role during the Israeli elections was larger than reported, according to a pollster for Israeli Prime Minister Benjamin Netanyahu's Likud party.
"What was not well reported in the American media is that President Obama and his allies were playing in the election to defeat Prime Minister Netanyahu," John McLaughlin, a Republican strategist, said in an interview on John Catsimatidis's "The Cats Roundtable" radio show broadcast Sunday on AM 970 in New York.
"There was money moving that included taxpayer U.S. dollars, through non-profit organizations. And there were various liberal groups in the United States that were raising millions to fund a campaign called V15 against Prime Minister Netanyahu," McLaughlin said.
He noted an effort to oust Netanyahu was guided by former Obama political operative Jeremy Bird and that V15, or Victory 15, ads hurt Netanyahu in the polls. McLaughlin said the Israeli leader rebounded after delivering a speech to Congress early this month, prompting more critical ads.
V15 was viewed as part of a broader campaign to oust Netanyahu. The group was linked to Washington-based nonprofit OneVoice Movement, which reportedly received $350,000 in State Department grants. Money to OneVoice stopped flowing in November, officials said, before the Israeli elections.
After Netanyahu's win, V15 co-founder Nimrod Dweck said in an interview with Ronan Farrow aired on MSNBC's "Jose Diaz-Balart" that "not a single cent" of State Department or taxpayer money had gone to their campaign.
"These are false allegations and they have nothing to do with reality," Dweck said.
McLaughlin also cited an effort "to organize the [Israeli] Arabs into one party and teach them about voter turnout."
"The State Department people in the end of January, early February, expedited visas for [Israeli] Arab leaders to come to the United States to learn how to vote," McLaughlin said.
"There were people in the United States that were organizing them to vote in one party so they would help the left-of-center candidate, Herzog, that the Obama administration favored," he added.
Already tense relations between Obama and Netanyahu escalated this week after Netanyahu's pre-election promise to not allow a Palestinian state. He later backed down after White House criticism, though Obama suggested in an interview released Saturday he wouldn't brush off the comments.
"They were running an ACORN, Obama Organizing for America-type campaign over there with the digital ads, the billboards, the phones. They were targeting Israeli voters," Rep. Lee Zeldin (R-N.Y.) said Saturday on Fox News's "Justice with Judge Jeanine."
"I think the president, Tuesday night, felt like he lost," said Zeldin, who along with Sen. Ted Cruz (R-Texas) has questioned the Obama administration over OneVoice's funding and nonprofit status.